Limbach is talking about Le Terroir Green Walnut, but it describes the brewery's whole approach: old meets new, tradition meets innovation, new ingredients and modern technology paired with centuries-old brewing techniques and styles. Le Terroir Green Walnut embodies this philosophy, blending New Belgium's dry-hopped sour ale, Le Terroir, with the truly original Green Walnut Lambic from legendary 130-year-old Belgian blendery Oud Beersel.
There's a reason they're called New Belgium, but it might not be immediately obvious to fans of Fat Tire and Voodoo Ranger. While the Fort Collins, Colorado, brewery is behind some of U.S. craft beer's most ubiquitous modern names, "Belgium is our roots, where we started our tradition," Limbach says. This tradition lives on in the cellar, where young beer made through modern methods is transformed through barrel-aging and blending into something nuanced and complex, just as lambic brewers and blenders have done for centuries.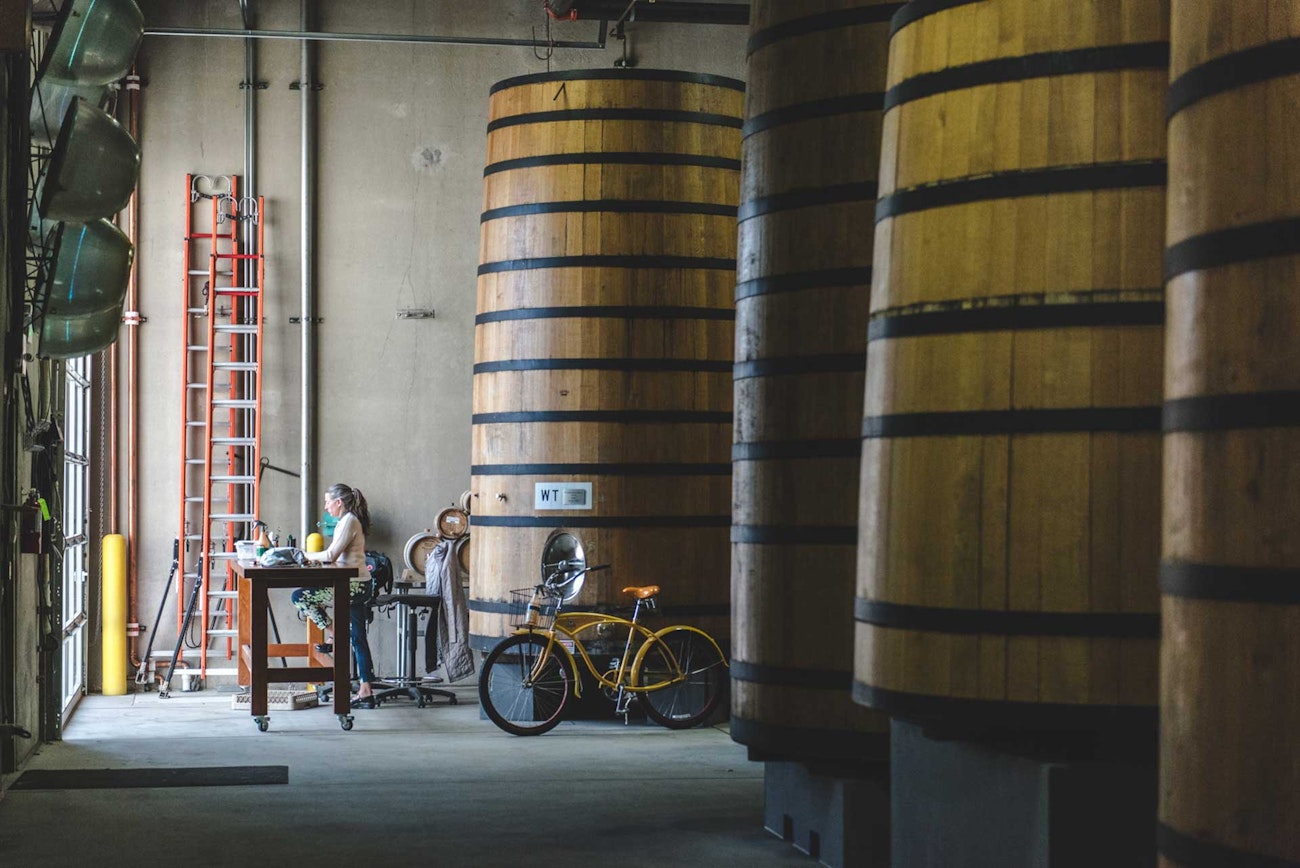 Le Terroir Green Walnut is itself a new twist on a modern tradition: the Transatlantique Kriek is an annual transcontinental collaboration brew that began in 2003, mixing varying proportions of oak-aged lambic from across the pond with New Belgium's Golden Sour Ale, aged in their own oak foeders. Born in the barrels of Frank Boon's Brouwerij Boon in Belgium, the base beer is spontaneously fermented and aged in the foeders of another Belgian legend, Gert Christiaens at Oud Beersel, before coming to Colorado, where Limbach creates a blend that's a little different each year.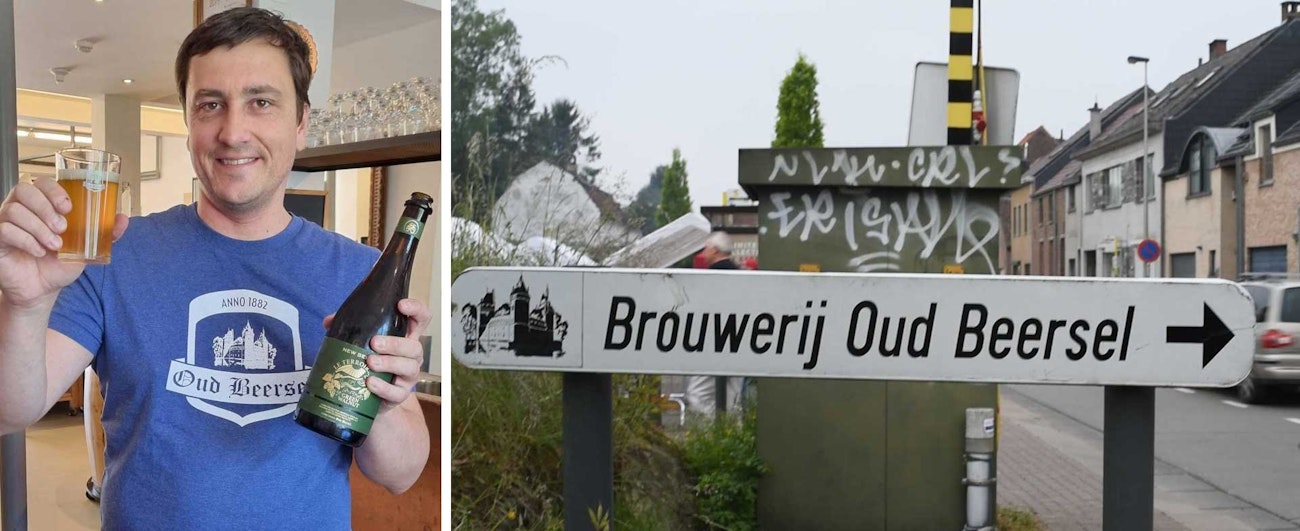 But 2020 wasn't just any year. When the COVID-19 pandemic hit, the cross-continental team had to get creative, aiming to combine the things that made each of the breweries most unique into one special bottle. Christiaens, Limbach says, "makes something nobody else makes": Oud Beersel's Green Walnut Lambic is aged for nine months on fresh, green walnuts gathered from a tree behind the brewery, and it's a hot item in U.S. bottle shops. When the pandemic dried up supply and distribution chains, Limbach saw an opportunity to remix a classic, and she suggested they use Green Walnut as their base beer instead of the typical Kriek. Christiaens agreed; it was a good way to utilize those tanks normally earmarked for export. Americans were thirsty for Green Walnut, and the team needed to make something beautiful in a challenging time.
Christiaens, for his part, was excited about experimenting with hops, de-emphasized in Belgian styles. He asked Limbach to choose something cutting-edge, outside the typical hop character; she recommended Sabro. This complex, newer hop "has descriptors I hadn't seen before," Limbach says, with notes ranging from cedar and whiskey lactones to stone fruit and coconut. The hop compliments Green Walnut's flavor and restrained astringency, providing just enough dry-hop character without throwing off the delicate balance—Limbach recalls cutting the amount of hops in half just hours before brewing—as well as the beer's nonconformist pedigree.
The end result, Le Terroir Green Walnut, was something that had never happened before, and may never again. "It's the best of all worlds, with a twist," Limbach says, which also describes her approach in the cellar: creating beer that's special, yet replicable; blending young beers with barrel-aged ones; adapting age-old practices through present-day science.
Almost every beer in New Belgium's cellar starts life, believe it or not, as a golden lager brewed on the modern system; this is transferred into foeders, where 10 percent of the previous beer is left behind like a sourdough starter to inoculate the next batch. This leftover liquid is their house mixed culture, which Limbach describes as "Brett, lactic acid bacteria, and a host of other friends and family"—the microorganisms that give beer much of its character, flavor, and aroma. These microorganisms not only live in yeasts and bacterial cultures but in barrels, too, giving beer almost as much of its personality. In fact, each barrel imparts such distinctive character; Limbach even gives them names such as Esperanza and Peachy.
Once the beer has been aged for about a year, different "ready" foeders are transferred into stainless steel, leaving 10 percent behind for the next incoming batch. The outgoing beer is a golden sour ale "blended to a deliciously tart perfection," Limbach says, which the team calls Felix; this is then dry-hopped to become Le Terroir. Meanwhile, on the other side of the world in Belgium's Lambeek region, Oud Beersel creates its spontaneously fermented lambic, typically aged for nine months to a year in its own foeders.
In the case of the Transatlantique Kriek, the lambic referments on tart cherries for three months before being shipped to New Belgium; for the Le Terroir Green Walnut, it's mixed with concentrated Green Walnut Lambic, fresh from Oud Beersel, prior to crossing the pond. Once Limbach and her team receive the beer, they blend it with their golden sour and lightly dry hop it for the finishing touch before corking, bottle-conditioning, and kegging it for the public.
The process may be large-scale, but they've retained their old-school roots. Le Terroir Green Walnut is dry-hopped on the main system using pellets for larger batches, Limbach says, but the traditional Le Terroir corks whole-cone dry hops with live cultures in small batches, "so that lovely [Brettanomyces]-hop reaction happens."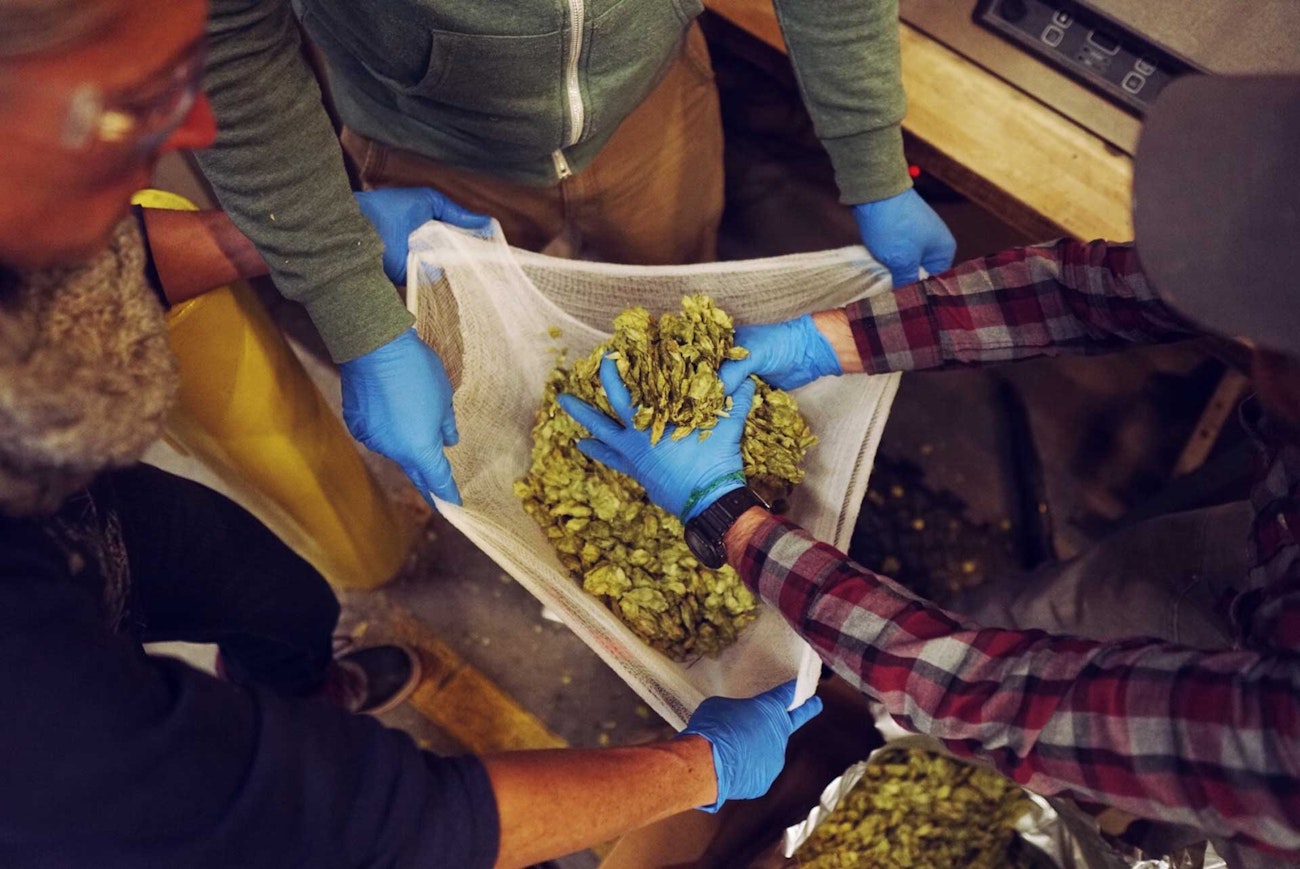 While her cellar is a delicately balanced microclimate that can't be reproduced anywhere else, as long as the temperature, climate, and placement of each barrel remains the same, you can produce the exact same beer every time, Limbach says. That means each bottle of Le Terroir Green Walnut will be consistently delicious, as a modern brewery demands, yet remain original, just like tradition dictates.
Full and complex, yet nuanced and balanced, it "cracks open the door for someone who thinks they don't like sour beer," Limbach says. No matter where drinkers are coming from, they're experiencing something truly original: a beer that could only have been created in those specific places at that particular time under those very strange circumstances. Sometimes, that's how the best memories are made.