When Scott and Becky Harris were scoping out plans for their Virginia distillery, Catoctin Creek, prior to its 2009 debut, they turned to the history books to help determine what spirits they planned to make. "If you look at Colonial times, rye was the partner crop to tobacco, which was something that was very prevalent here. Rye was the cover crop that would replenish the soil," says Becky Harris. "And [rye whiskey] was mostly made by women, because the men were in the fields tending tobacco. We liked the story, and we really just liked the flavor." Scott Harris agrees. "We loved that history. Rye was Virginia's native spirit since we started calling this place Virginia, and it all sort of fit together. We love the flavor, we love the history, and that's why we developed our rye."
Roundstone Rye became the flagship spirit for Catoctin Creek, but in 2009, rye's modern story was still taking shape. Although rye was the dominant style of American whiskey in the 18th and 19th centuries, Prohibition and its aftershocks in the liquor industry nearly doomed American rye to extinction. The craft-cocktail renaissance boosted rye's outlook starting around the beginning of the new millennium. But by that point, most rye whiskies available in the U.S. were produced in a style and with a recipe almost identical to bourbon.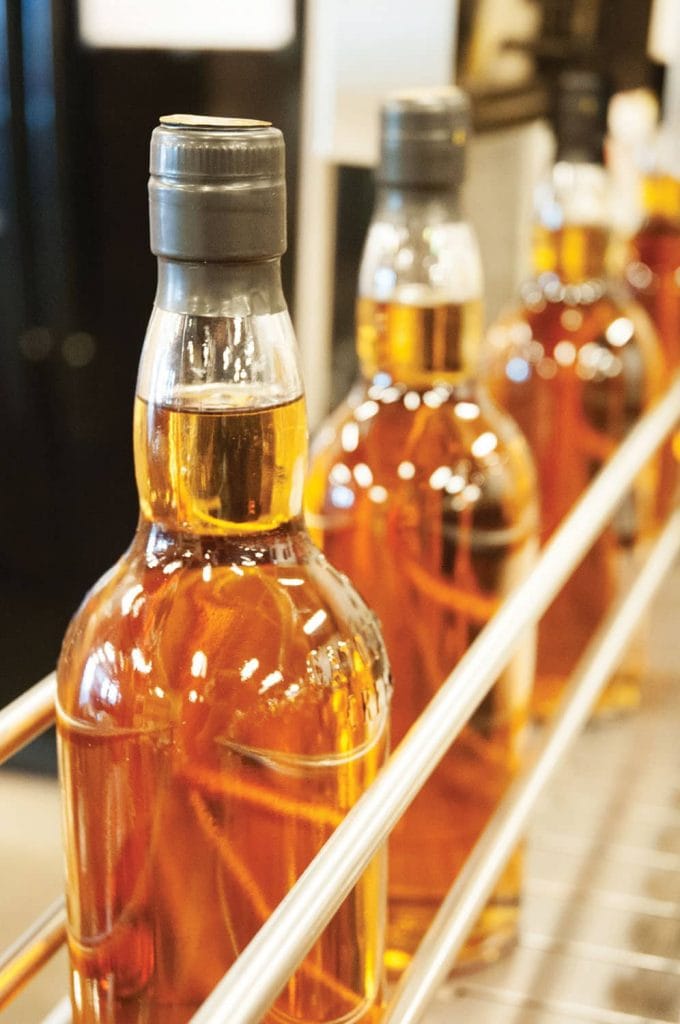 But around the same time that Scott and Becky Harris were beginning their rye production at Catoctin Creek, similar stories were starting to unfold at distilleries across the country. While the tally of whiskey producers in the U.S. hovered at fewer than 20 distilleries (mostly enormous, and mostly in Kentucky and Tennessee) at the beginning of the millennium, the first years of the 21st century saw states changing their laws to open the doors to craft distilling. As the numbers of producers grew, and their geographic range spread, many started reconsidering the notion of what rye whiskey was supposed to be.
"I used to tell people in 2012 and 2013, 'When y'all start getting whiskeys that are grain-to-glass from different parts of the country, you're gonna find that they taste different—and that rye is just as interesting as bourbon and single malt,'" says Becky Harris. "It was so monolithic for so long, where everything was coming from, that people just started to say, 'This is what rye tastes like.' But you taste some of the stuff that [craft distillers] are making today, it's all different, and that's what's exciting. I think rye was underappreciated for its diversity of flavor and interest."
There are many elements that go into making whiskey, and into making different whiskies taste—well, different. And while all of these elements have come into play in rye's modern age, with producers using different mash bill recipes and approaches to fermentation, distillation, and aging, another intriguing variable has increasingly come into play.
Rye, as a grain, has existed as a cereal crop for millennia and has been grown as a food crop and a cover crop in a variety of climates. Over time, different varietals of the grain were prized and cultivated. But as agriculture became industrialized and concentrated in the 20th century, the genetic diversity of all types of grains and produce frequently withered. And heirloom varieties were replaced by styles that may have offered less flavor, but that functioned better under mechanized production and in the global market.
"Having worked with both modern and heirloom varieties of rye, they're night and day—they're completely different with the aromas and flavors you get out of it."—Todd Leopold of Leopold Bros.
As with many small farmers and food producers today, craft distillers have a skeptical perspective of this approach. "Rye is such an expressive plant," says Todd Leopold, distiller and co-founder of Leopold Bros. Distillery in Denver. "Having worked with both modern and heirloom varieties of rye, they're night and day—they're completely different with the aromas and flavors you get out of it."
When selecting a rye for his whiskey, Leopold turned to an heirloom Roman varietal called Abruzzi. "It was bragged about in the 1800s, in particular by Maryland distillers," Leopold says. "I found some old Maryland agricultural records discussing it, and how the Maryland distillers preferred it, while the Pennsylvania distillers back then used Rosen rye, another variety that was kind of distinctive."
"If you look back more than 100 years ago, Rosen rye was something that people put forward in their [whiskey] marketing," says Clay Risen, a whiskey writer and author of American Rye. Risen notes that today, distillers such as Dad's Hat and Wigle Distilling in Pennsylvania are turning their attention again to Rosen rye, and the flavorful qualities it can contribute to whiskey.
There's a similar story unfolding in Michigan, where Mammoth Distilling worked with the National Park Service and Michigan State University to plant Rosen rye on South Manitou Island in 2020. This effort helped revive a varietal once prominent in Michigan, but that had faded from use by the 1970s. "It's cool to think that there's this identification of varietal, and this sort of zeroing in on terroir, and it's something that we think of as a modern thing. But at least with this rye, people were talking in these terms 100 years ago."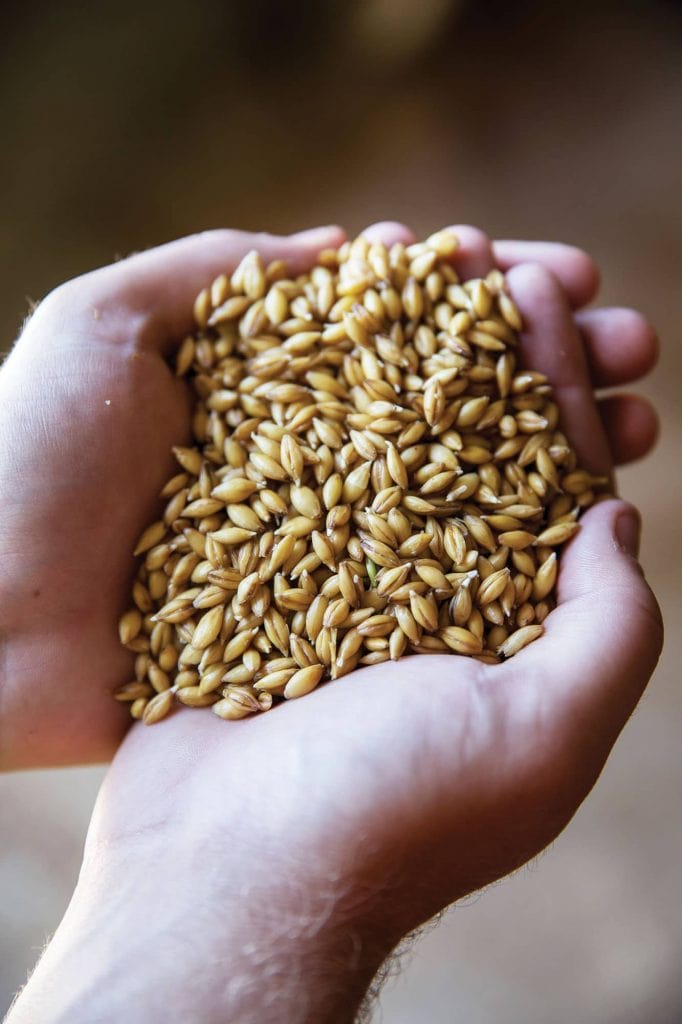 These explorations are taking place at distilleries around the country. In South Carolina, High Wire Distilling is moving in a similar direction to Leopold, making a boldly flavored and elegantly aromatic whiskey using Abruzzi rye. Far North Spirits, in Hallock, Minnesota, received a crop research grant in 2015 from the Minnesota Department of Agriculture for a multiyear study to evaluate winter rye for distilling, and went on to cultivate and distill 15 varieties of rye. New Riff Distilling, in Newport, Kentucky, worked with Indiana farmer Charles Fogg to start distilling spirits from Balboa rye, a hybrid of Abruzzi that produces an expressively flavorful whiskey.
Brooklyn-based New York Distilling worked with Cornell University's School of Agriculture and organic farmer Rick Pedersen to identify a historical hybrid called Horton (which, ironically, traces its origins to the region near the Westchester County town of Rye). Starting with only a spoonful of seeds, Pedersen began planting Horton rye and saving the seeds for the following season. After eventually expanding plantings to 40 to 50 acres, there was finally enough grain to begin distilling. This fall, New York Distilling plans to introduce its first bottling of Horton rye whiskey.
At Catoctin Creek, Scott and Becky Harris work with several farmers in Pennsylvania and Virginia. Most of their rye comes from a grower in Rappahannock County who'll plant test plots of different varieties to see what grows best. At the distillery, Becky Harris will then take the different grains, see how they work when distilled in a test run, and balance out the mash bills to keep the overall profile consistent. "It's a nice partnership, you know," says Scott Harris. "If something works for him, and it tastes good for us and adds to the flavor profile we're looking for, then he'll grow it and we'll use it."
With rye's revival still taking shape, it's premature to predict how these experiments will play out in the long run. But with distillers, farmers, and agricultural scientists working together to explore rye's history, it seems certain that its future will take shape in interesting ways. "This all gives historical weight to this kind of experimentation that you don't really find with bourbon," Risen says. "I think there are ways to talk about varietals and maybe terroir with bourbon, and there are people doing it. But I think rye just lends itself to this in a way. In a very short time, there's been an explosion of diversity in so many ways. It's just been fascinating."