Link to article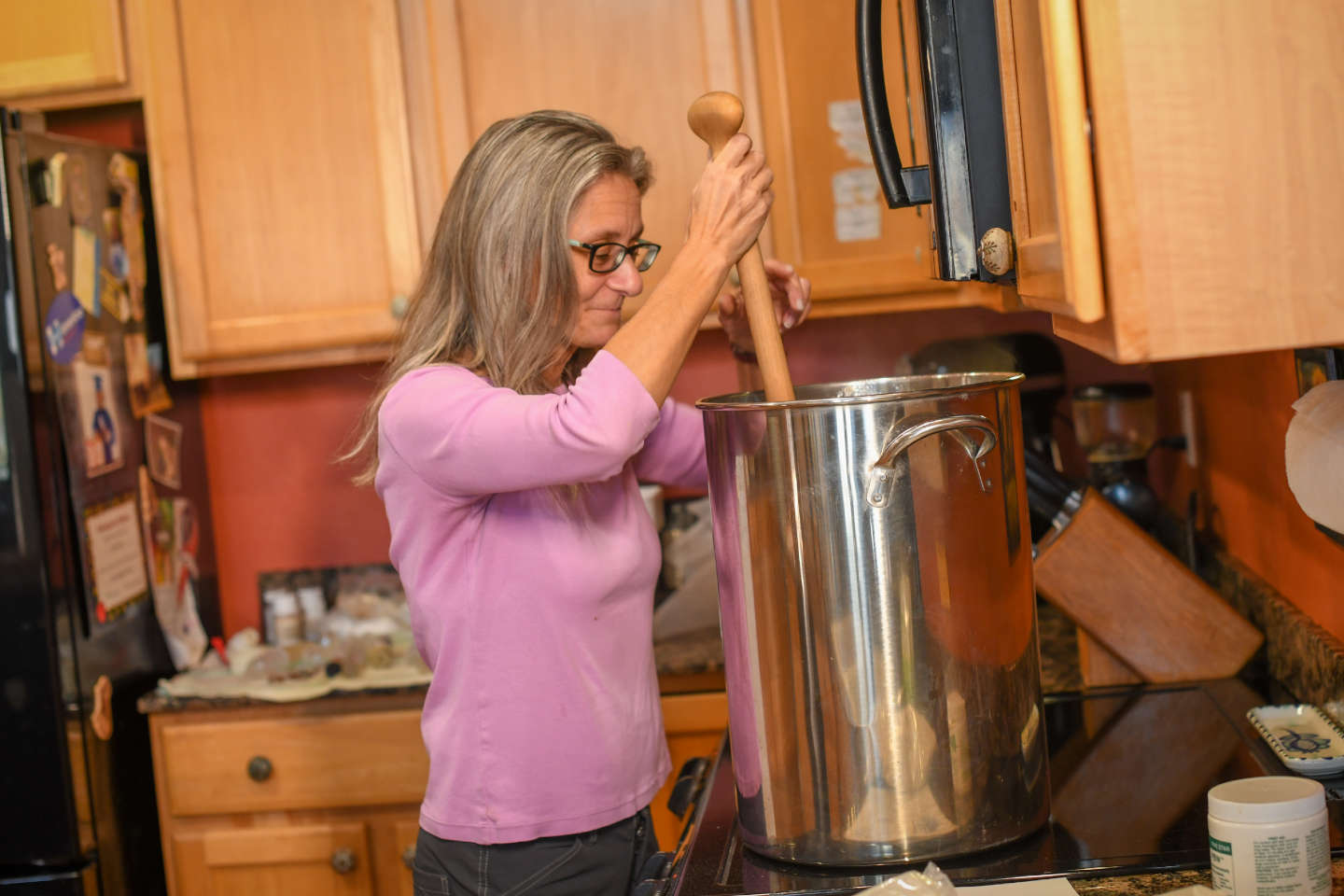 The following article is the Director's Cut column from the July/August 2022 Zymurgy magazine. Access all Zymurgy magazine issues through 2000 instantly online!
* * *
By Julia Herz, American Homebrewers Association
Forever on—since September 11, 2013—I am consciously more vulnerable, aware, and raw to the world. Neither because 9/11 is the anniversary of the 2001 terrorist attacks on the United States, nor because 9/11 is the New Year in the Coptic calendar.
September 11 is also the anniversary of the Colorado Front Range floods that tore through my town and backyard in 2013, an event that left me gracious and forever changed. My husband and I became FEMA recipients and had tens of thousands of dollars in losses, but some of our neighbors lost their entire homes. I remain gracious to have only been displaced for a few months. In contrast, others died, more were severely injured, and many were displaced for years.
I recall coming home from work on the evening of September 11, 2013. I drove across a bridge, the one closest to my home. The road attached to that bridge soon would be pummeled and pushed away as the river rose, then swelled over its banks, and spilled across the highway and into our backyard.
Trapped for three days, we watched as houses and cars floated by outside our bedroom window, the water reaching to within 10 feet of our home's foundation. As I type, I am reminded how recovery takes perseverance, diligence, focus, and attention. I am reminded how life goes in cycles, as does grief. I am also reminded how recovery comes in many forms, including, yes, making beer.
Homebrewing helps us feel at home. Homebrewing allows us to give to others.
About six months after the flood, we were back at our house and grateful for services we had taken for granted—power, natural gas, running water. That's when I felt brave enough to reach out to my neighbors, the Dugans. Andrea and John, along with their two sons, had lost their entire home and were looking at years of displacement and rebuilding. They happened to be homebrewers.
I told them it mattered to me to help them, and they could not shake my desire to help until the need was met. Knowing they had lost all their possessions and much of their physical land (the river gutted landscapes and left 10- to 15-foot cliffs where rocks and dirt had once stood), I offered to brew them a beer. Not just any beer, mind you, but one they guided. They picked the recipe, my husband Greg and I purchased the ingredients, and then we came to where they were temporarily staying and brewed.
That day in 2014 was the best brew day I've ever had. First, as you might know when you take an outdoor brew system on the road, one is forced to think like a homebrewer more than ever. "Oh, I forgot the strainer." That's OK. Make do with a colander from the kitchen. Where to rig the hose? Where to place the burner so the wind does not dampen the flame? I love these challenges and see them as opportunities to solve. They help the synapses fire in new ways, you know?
On top of that, this was the Dugans' brew day. That gave me so much joy and lessened my feelings of grief and helplessness. Sure, we mere humans cannot control acts of Mother Nature, but heck, a brew day? Hells yes. A we've-got-this feeling took over. We felt safe outside. The sun was nurturing and healing as our faces soaked in the Vitamin D. It helped momentarily erase the weeks, months, and years of digging through rubble and mountains of paperwork everyone was facing. The day was glorious. We saw them smile, and the dark clouds of recent processing and loss lifted, if only for a few hours.
When we were done, we left them with two full 5-gallon carboys to happily ferment in the temporary bedroom in which they were indefinitely living. I knew that looking from across the room at actively fermenting homebrew would be a win in their otherwise overwhelming days. When it came time to package the beer, we gave them two of our Cornelius kegs. When the beer was ready, they served it at a party.
Their first big gathering was at their homesite. It allowed them to showcase the rebuilding effort and reclaim the landscape. It allowed them to celebrate resolve. Afterward, we gave them one of our brew kettles and some extra equipment, so they once again had the basics to brew on their own.
You might share your brew for experiments—split one wort into two or more batches to test an ingredient or process variable. Maybe make something big to age until your newborn reaches drinking age. Or do pen-pal-style beer swaps with someone you met on the AHA Forum.
Maybe you need something to proudly serve at Club Night at Homebrew Con (June 23 to 25 in Pittsburgh). Perhaps you brew simply for the sensory reward of tasting something made by your own two hands and to pair it with a proper meal. Whatever the reasons, you get it, and I know you get this story.
So back to the reasons for and rewards of brewing. As brewers, we all look for reasons to make that next batch of beer, mead, cider, or something else. More reasons include an upcoming competition, holiday events, or celebrations like Big Brew, Mead Day, or Learn to Homebrew Day. Homebrew club gatherings with themes? You go! A reason as simple as trying out the latest ingredient or wanting to get something bubbling again in the house always works, too. No matter the reason, making that next batch always needs a why.
Why set aside the time? Why devote your day? Let us not forget that honoring someone we love is often one of the best and most rewarding reasons to brew.
* * *
Julia Herz is executive director of the American Homebrewers Association.