When Jeremy Kosmicki was promoted off the Founders packaging line to the brewhouse in the early 2000s, he relished the opportunity to jump from homebrewing to their 30-barrel brewhouse in Grand Rapids, Michigan. Over the past two decades, he's overseen the brewing program while the brewery experienced remarkable growth—launching pivotal brands such as All Day IPA, scaling production by orders of magnitude. Since Founders was fully acquired and merged into Spanish brewer Mahou San Miguel in early 2023, he's taken on an even larger role working with the brewing team at Colorado's Avery.
In this episode, Kosmicki discusses the beers important to Founders and how they make them. The conversation touches on:
brewing concerns for packaged beers stored in a variety of conditions
developing All Day IPA and building body and expression in a small, hoppy beer
implying body and sweetness with strategic use of adjuncts
mash hopping for additional nuance
dry hopping All Day IPA during active fermentation
resisting then developing a hazy iteration in the All Day family
coming late to Citra hops
balancing flavors in big barrel-aged beers such as KBS
using coffee in beer
testing advanced hop products
piloting again on a new one-barrel system
And more.
This episode is brought to you by:

G&D Chillers
For years G&D Chillers has chilled the beers you love, partnering with 3,000+ breweries across the country. They are proud of the cool partnerships they've built over the past 30 years. They know brewing doesn't stop at 5 o'clock and nor do they. G&D uses quality components, expert craftsmanship and constant innovation. With 24/7 service and support your brewery will never stop. Remote monitor your chiller for simple and fast access to all the information you need – providing you with the peace of mind your operation is running smoothly. Reach out for a quote today at gdchillers.com or call to discuss your next project.

Sponsored by BSG, distributors of TNS Hop Oils. A revolutionary hop product that gives your beer all the hop intensity with none of the astringency. Make better beer and get more from each turn with less work. Change your brewing game with TNS Hop oils. Visit BSGCraftbrewing.com to learn how.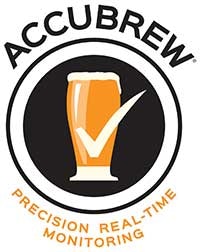 AccuBrew is a new analytical tool unlike anything else on the market that gives brewers, like you, unprecedented insight into your fermentation process. You can remotely monitor sugar conversion, temperature, and clarity to ensure consistency by quickly detecting out-of-range conditions. The AccuBrew system creates and stores permanent records so you can compare every batch. AccuBrew goes beyond a simple measurement tool. AccuBrew helps you monitor, document, and manage your fermentation process in real-time.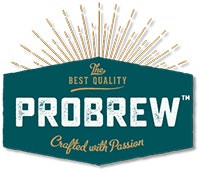 ProBrew has always been a dedicated and trusted partner to breweries, especially when they make the leap to canning their product. That is why we only sell rotary can fillers, which significantly reduce product waste and produce higher quality product than an inline can filler. Need proof? Visit ProBrew at Booth #433 as well as at our party at Yazoo Brewing at this year's Craft Brewers Conference in Nashville. To RSVP to our event or schedule time with us at the show, visit us at Probrew.com/CBC or email us at [email protected]. ProBrew, brew YOUR beer.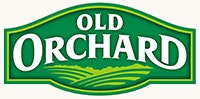 If you hear Old Orchard mentioned in the brewing community, don't be surprised: the flavored craft juice concentrate blends from Old Orchard have shipped to over 46 states. Their new brewing customers often mention discovering Old Orchard through the word-of-mouth recommendation of another brewer. To join the core of Old Orchard's brewing community, learn more at oldorchard.com/brewer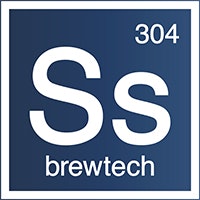 From the rotatable pick-up tube on Rogue Brewing's pilot brewhouse to the integrated hopbacks on Sierra Nevada's twin prototyping brewhouses, Ss Brewtech has taken technology they invented working with world-renowned industry veterans and made them available to every craft brewer. To learn more about Ss Brewtech's innovation list, head over to SsBrewtech.com


100% recycled, 100% recyclable and reusable – PakTech handles are the sustainable solution to handle your craft beer. PakTech has been a leading producer of secondary packaging for the craft beer industry for over 30 years and their handles are found across the globe. By fully embracing the principles of circular economy, PakTech helps customers meet their own ambitious sustainable goals. 100% recycled, 100% recyclable and reusable, PakTech is the sustainable packaging solution for your craft beer. Order your free samples today! Call 541.461.5000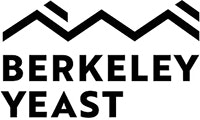 Berkeley Yeast. The creators of Tropics yeast, which produces massive notes of guava and passionfruit, now bring you Thiol Boost. Berkeley Yeast's Thiol Boost is pure liquid thiol precursors that take Tropics to the next level. Add it to the fermentor when you pitch the yeast and prepare yourself for tropical fruit nirvana. The concentration of precursors is the same in every batch of Thiol Boost so you can predictably tune the level of tropical flavor by adjusting the dosage. Mention this podcast and get 15% off your next order. Berkeley Yeast. Ordinary yeast made extraordinary.