Joe Grimm of Grimm Artisanal Ales would like to dispel some myths about hazy IPA. "No matter what some brewers say, hazy IPA is one of the hardest styles to make, because it's never good enough. I'm never happy with the beer."
That never-satisfied attitude has driven the husband-and-wife brewing duo to explore different methods of making compelling hazy beer, from top-cropping yeast to employing a Brasserie de la Senne–inspired approach to tank geometry, and pushing their yeast strain far, far past normal generation limits (they were on the 275th generation at the time the podcast was recorded). In this episode, they discuss that thoughtful approach to fermentation in hazy IPA as well as their less-conventional approach to spontaneous inoculation, and their evolving method for using fruit in wild and spontaneous beers.
Along the way, the two discuss:
the challenge of opening with extremely limited funds, contract brewing at places around the Northeast
learning from the design of various breweries in which they brewed
applying lessons on tank geometry for Belgian beer to their tanks for IPA
top-cropping London Ale III for healthy yeast
adjusting recipe parameters as yeast evolves
maintaining haze while minimizing astringency
brewing spontaneous beer without a coolship
blending wild and spontaneous beer
using carbonic maceration in fruit for better flavor in fruit beers
And more.
This episode is brought to you by:

G&D Chillers
What if you could chill your beer with a more efficient chiller? The Answer? G&D Chillers new Micro Channel Condensers! G&D's Micro Channel Condensers are highly efficient in hotter regions, use a fraction of the refrigerant over traditional chillers which provides less opportunity for leaks along with lower global warming potential. G&D Chillers' Engineers are committed to green technology design, while developing a more energy efficient chiller for the brewing industry. Contact G&D Chillers today at gdchillers.com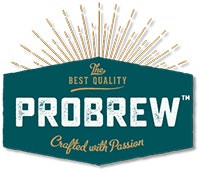 Are you ready to Brew Like A Pro? ProBrew has the equipment, systems and technology to take your brewery to the next level. Check out www.probrew.com for info on patented ProCarb inline carbonation technology, ProFill rotary filling & seaming can fillers, the Alchemator inline alcohol separation system, 7 – 50bbl Brewhouses and more! ProBrew, a subsidiary of TechniBlend, now a ProMach brand, offers the craft beer industry innovative solutions to help you Brew Like A Pro! Go to www.probrew.com for more info!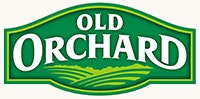 Supply chain challenges are here to stay for a while, so why not trust the experts to handle freight for your ingredients? Old Orchard has partnered with a leading logistics firm in the craft beverage industry to transport your craft concentrate blends. When you order two pails or more of concentrate from Old Orchard, you qualify for freight quotes from various carriers and can stay up-to-date on the status of your shipment. To get started on a freight quote for craft concentrates today, head over to oldorchard.com/brewer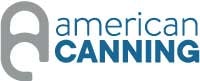 Packaging beer can be a daunting task but buying cans shouldn't be. American Canning provides packaging supplies at competitive prices in order quantities catered to craft. Think single truckloads and half-height pallets rather than million can minimums. For a smooth packaging experience, also consider their ultra-compact, single operator canning machines. Pricing begins at $25,000 with quick 6-8 week lead times on most equipment. American Canning exists to help share your craft in cans; learn more about their ecosystem of solutions at americancanning.com.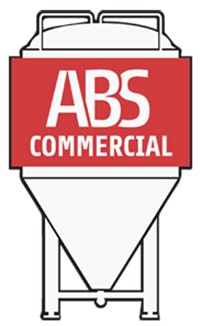 ABS Commercial is a full-service brewery outfitter, proud to offer brewhouses, tanks, and small parts to brewers across the country. They stock equipment ranging from 3BBL to 90BBL, and offer custom-designed equipment up to 900BBL. Contact one of their brewery consultants today at [email protected] to discuss your brewery project. ABS Commercial. We are brewers.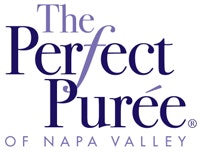 "Craft the perfect pour with superior fruit from The Perfect Purée. Picked at the peak of ripeness, the fruit is pureed and frozen for optimal fresh flavor and color. But don't just take our word for it, experience flavor first-hand by curating your own complimentary sample box at perfectpuree.com/beer. That's perfect P-U-R-E-E dot com forward-slash beer. Samples are complimentary for brewing professionals only."