Two brewers share insights into their gold medal–winning beers: a thiol-focused hazy pale ale and an unconventional American light lager brewed with Vista hops.
Subscribe to the Craft Beer & Brewing Podcast:
In this special GABF Gold edition of the podcast, Greg Winget of Wye Hill Brewing in Raleigh, North Carolina, and Alex Sarames of Deadwords Brewing in Orlando discuss their specific (and often unconventional) approaches to their respective gold medal–winning beers.
Winget and Wye Hill won gold with Luminous Beings, a hazy pale ale that uses a variety of current techniques to maximize flavor expression. He discusses:
brewing with 100 percent craft malt
mash-hopping for thiol precursors, character, and as a pH buffer
employing an unusually long whirlpool spin and soak cycle
fermenting at cooler temps with Cosmic Punch
two-stage dry hopping to avoid over-saturation
slow and measured transfers
the importance of soft water
packaging on a very small but low-DO canning line
Meanwhile, Sarames and Deadwords won gold with Bridge, an American light lager with an unusual hop choice. He discusses:
selecting Rahr North Star Pils for its light character
single-infusion mashing
using Vista as the sole hop in the beer
120-minute boils to drive off DMS precursors
switching to BSI's Andechs Lager strain for fermentation
using the RO system to strip down and rebuild water
maintaining a clean facility
And more!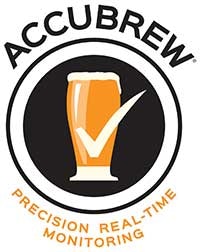 Step into the modern era of brewing. AccuBrew presents a game changing fermentation monitoring system giving brewers unprecedented, real-time insight into yeast health and activity. By simply mounting a sensor to a port, brewers get real-time information through the AccuBrew app, tracking sugar conversion, temperature, and clarity. And just one AccuBrew sensor protects every tank in the event of a glycol system failure. Get your hands on a tool that will help you deliver your best brew every batch! AccuBrew has your back because it was designed for you, the brewer, by brewers. Visit accubrew.io today, for a no obligation 90 day trial!

Brought to you by CanCraft and BSG. Whether you need a full-service packaging experience, from design to delivery, or you just need some aluminum cans, CanCraft can do. CanCraft's design & aluminum specialists are here to support your business every step of the way. Visit bsgcraftbrewing.com/CanCraft to learn how CanCraft can help realize your brand potential.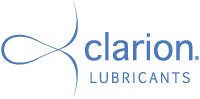 Balancing barley and hops is your expertise. Food-grade lubricants is ours. Clarion Food Grade Lubricants meet stringent standards of purity and performance for food and beverage processing, food packaging, cosmetic and pharmaceutical applications. All Clarion Lubricants are backed by the Clarion warranty, and we work with you to create an efficient lubrication program that helps protect your operation. To learn more, visit ClarionLubricants.com/foodgrade. Clarion Lubricants. The expert that experts trust.