Matt Brynildson of Firestone Walker, one of the most respected brewmasters on the globe, answers your brewing questions about collaborations, hops, lager mashing, product development, and more.
Subscribe to the Craft Beer & Brewing Podcast:
In this "Direct Fire" episode of the podcast, listeners pepper Firestone Walker's Matt Brynildson with questions across the brewing spectrum, including:
The process behind blending recipes for collaborations
Brewing into the "sweet spot" of most styles
Choosing and implementing a lager mashing regimen
How Firestone Walker employs low-oxygen methods in the brewhouse
Key takeaways from Matt's time spent brewing in Belgium
Strategies for selecting and optimizing hops
Managing dry hop timing in hoppy beers
"Neurotically" dry hopping only at night to avoid lightstruck character
The impact of climate change on hop selection and usage
Exciting new hops on the Firestone Walker radar
Using lager yeast to make IPA
And more.
Who would you like to hear on the next direct fire episode? Email [email protected] and let us know!
This episode is brought to you by: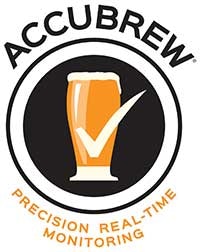 AccuBrew is a revolutionary fermentation analysis tool unlike anything else on the market, giving brewers unprecedented insight into the fermentation process. AccuBrew helps brewers confirm consistency and avoid problems from batch to batch. From your smart device you can track and compare sugar conversion, temperature, and clarity, and use that information to continuously improve your process. AccuBrew goes beyond a simple measurement tool. With the AccuBrew system, managing your process and people has never been easier. Visit accubrew.io today, for a no obligation 90 day trial!

Need cans? CanCraft has you covered. Get blank, sleeved, and printed aluminum beverage cans with low minimums plus full-service support from design through delivery. No matter the size of your business, CanCraft's design & aluminum specialists are here to guide you every step of the way. Visit bsgcraftbrewing.com/CanCraft for your complete packaging solution.


We all have busy lives these days and can't afford to waste a day stuck on the couch because of a few drinks the night before. ZBiotics is the answer we've all been looking for. ZBiotics is the world's first genetically engineered probiotic invented by PhD scientists to tackle rough mornings after drinking. Give ZBiotics a try for yourself. Go to zbiotics.com/BEERANDBREWING to get 15% off your first order when you use BEERANDBREWING at checkout. ZBiotics is backed with 100% money back guarantee so if you're unsatisfied for any reason, they'll refund your money, no questions asked.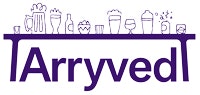 As craft beer's most trusted point of sale system, Arryved is the mobile, all-in-one solution you need to decrease service friction and increase guest satisfaction. With a full suite of craft-specific features, no contracts, and no monthly fees, Arryved provides the necessary tools to help your brewery grow. Plus, they're offering a special deal to our listeners: Get 25 percent off all hardware! To redeem, you must launch with Arryved before December 1st, 2022. Go to Arryved.com/cbb to set up a free, customized demo. Remember, there is no "i" in Arryved.