Brewers and hop growers are more connected today than ever, but Bale Breaker—in the Yakima Valley town of Moxee—takes that proximity to a level rarely seen in beer. The brewery literally sits on the Loftus Ranch, in the middle of a hop field, with trellises and bines surrounding the production brewery and taproom. Trellises surround the taproom patio. Trellises stretch out from the parking lot. Hops are everywhere, so it's no surprise that Bale Breaker focuses on hop-forward beers.
Brewmaster Kevin Smith started his brewing career on the other side of the Cascade Range, in Seattle, before returning to the family farm and joining with his sister and brother-in-law to launch the brewery. Through Bale Breaker, he's been able to showcase a hop-forward identity that embraces the crop that he grew up with. Hoppy West Coast and hazy beers are the brewer's forte, and in this episode, Smith stays focused on hops. He discusses:
building a new approach to West Coast IPA and pale ale
understanding the impact of cohumulone levels on bittering
creating unexpected hop blends with underutilized hops such as Loral
the sensory range driven by pick time in popular hop varieties, such as Citra and Mosaic
dry-hopping methods that maximize hop flavor and minimize vegetal matter
building a common sensory language in the brewing team
selecting and processing hops from the farm
And more.
This episode is brought to you by:

G&D Chillers
For nearly 30 years, G&D Chillers has set the mark for quality equipment you can rely on. G&D stands above the rest as the only chiller manufacturer that engineers your glycol piping for free. G&D also stands alone as the only chiller manufacturer with an in house team of installers and engineers, with 30 years of real world, field labor experience in breweries, wineries and distilleries. Contact the total glycol system design experts today at gdchillers.com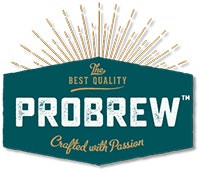 Are you ready to Brew Like A Pro? ProBrew has the equipment, systems and technology to take your brewery to the next level. Check out www.probrew.com for info on patented ProCarb inline carbonation technology, ProFill rotary filling & seaming can fillers, the Alchemator inline alcohol separation system, 7 – 50bbl Brewhouses and more! ProBrew, a subsidiary of TechniBlend, now a ProMach brand, offers the craft beer industry innovative solutions to help you Brew Like A Pro! Go to www.probrew.com for more info!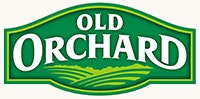 Supply chain challenges are here to stay for a while, so why not trust the experts to handle freight for your ingredients? Old Orchard has partnered with a leading logistics firm in the craft beverage industry to transport your craft concentrate blends. When you order two pails or more of concentrate from Old Orchard, you qualify for freight quotes from various carriers and can stay up-to-date on the status of your shipment. To get started on a freight quote for craft concentrates today, head over to oldorchard.com/brewer


Looking for a good lager yeast? Fermentis, the obvious choice for beverage fermentation, provides brewers large and small with the most complete portfolio of dry lager yeast available anywhere. To learn more about how Fermentis can improve the quality of your fermentation, and for the latest on their exciting new product releases, visit Fermentis.com.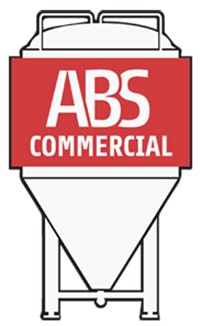 ABS Commercial is a full-service brewery outfitter, proud to offer brewhouses, tanks, and small parts to brewers across the country. They stock equipment ranging from 3BBL to 90BBL, and offer custom-designed equipment up to 900BBL. Contact one of their brewery consultants today at [email protected] to discuss your brewery project. ABS Commercial. We are brewers.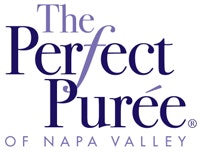 "Craft the perfect pour with superior fruit from The Perfect Purée. Picked at the peak of ripeness, the fruit is pureed and frozen for optimal fresh flavor and color. But don't just take our word for it, experience flavor first-hand by curating your own complimentary sample box at perfectpuree.com/beer. That's perfect P-U-R-E-E dot com forward-slash beer. Samples are complimentary for brewing professionals only."