What does it take to propel a new hop variety from seed to field to brewers' kettles? These two breeders for Yakima Chief Ranches and John I. Haas discuss the process behind hop breeding, from parentage and crosses through elite status.
Subscribe to the Craft Beer & Brewing Podcast:
HBC, the Hop Breeding Company, is responsible for developing some of the most compelling hop varieties in contemporary beer—Mosaic, Citra, Talus, and Sabro are just a few of the aroma hops the company has developed. But how does a new hop variety come into being, and what drives its development? In this episode, Jason Perrault of Yakima Chief Ranches and Michael Ferguson of John I. Haas—two leading hop breeders in the Yakima Valley and the driving forces behind the two-pronged HBC program—talk about what it takes to develop a new hop variety.
They discuss:
the typical decade-long timeline for developing a new variety for release
defining objectives for new hops, from agronomic efficiency and yield to aromatic potency and appeal
taking plants from seeds crossed from two promising parents through single-plant, seven-plant, and larger field plantings
positive and negative selection for desirable and undesirable traits
evaluating new hops using a consistent base recipe in test brewing
achieving elite status and finding brewer champions for new varieties
And more.
This episode is brought to you by: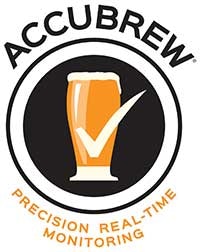 AccuBrew is an analytical tool designed to collect and compare the information brewers need to produce consistent results and continuously improve the process of fermentation. AccuBrew is more than a progress bar and early warning system. It is an ever evolving piece of technology tailored to you and your process. (bullet) Save time and turn tanks faster. (bullet) Monitor and compare batch progress in real-time. (bullet) Enter notes, set custom reminders and temperature alerts. (bullet) And detect process issues before a batch is ruined. Quality, consistency, and confidence. That is what AccuBrew delivers! Visit accubrew.io today, for a no obligation 90 day trial!

This episode is brought to you by BSG, who invite you to get funky with Fermentis SafBrew™ BR-8, the first dry Brettanomyces bruxellensis culture available to brewers. BR-8 offers the distinctive flavor of Brett brux combined with the shelf stability and consistency of dry yeast. BR-8 delivers fruity notes early on but with aging the bass starts to slap as BR-8 brings the funk. Visit BSGCraftbrewing.com to learn more.


We all have busy lives these days and can't afford to waste a day stuck on the couch because of a few drinks the night before. ZBiotics is the answer we've all been looking for. ZBiotics is the world's first genetically engineered probiotic invented by PhD scientists to tackle rough mornings after drinking. Give ZBiotics a try for yourself. Go to zbiotics.com/BEERANDBREWING to get 15% off your first order when you use BEERANDBREWING at checkout. ZBiotics is backed with 100% money back guarantee so if you're unsatisfied for any reason, they'll refund your money, no questions asked.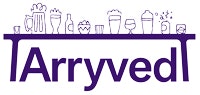 As craft beer's most trusted point of sale system, Arryved is the mobile, all-in-one solution you need to decrease service friction and increase guest satisfaction. With a full suite of craft-specific features, no contracts, and no monthly fees, Arryved provides the necessary tools to help your brewery grow. Plus, they're offering a special deal to our listeners: Get 25 percent off all hardware! To redeem, you must launch with Arryved before December 1st, 2022. Go to Arryved.com/cbb to set up a free, customized demo. Remember, there is no "i" in Arryved.