Science teacher turns brewer—on paper, it makes sense. But Alesong's Matt Van Wyk made that career transition long before many others in the current generation of brewery owners made similar leaps. With two decades of professional brewing under his belt, Van Wyk has seen (and brewed) many trends. However, the love of barrel-aged beer is what led him and his partners—including production director Brian Coombs—to create Alesong, with a deep focus on three threads: farmhouse-style beers fermented with Brettanomyces, mixed-culture sour beers, and spirits-barrel-aged "clean" fermentations.
The results have been impressive, with industry recognition through medals, and a club-based customer base that supports their boundary-pushing work. Meanwhile, this brewery that looks and feels like a winery—and is, in fact, located on a small parcel next to one of the area's largest and most significant wineries—is less concerned with creating hype and more focused on the slow, iterative process of making compelling and flavorful beer.
In this episode, Coombs and Van Wyk discuss:
learning fruit fermentation techniques from wineries
building complexity in stout malt bills with smaller amounts of a vast array of malts
creating the perception of sweetness in stouts with relatively low (8–8.5°P) finishing gravities
selecting barrels for flavor over marketing potential
a tank-cleaning regimen for working with both sour and clean beer
oxygenating Brett fermentations over three days
blending strategy for sour fruited beer
creating a perception of body in 0°P sour fruited beer
And more.
This episode is brought to you by:

G&D Chillers
For nearly 30 years, G&D Chillers has set the mark for quality equipment you can rely on. G&D stands above the rest as the only chiller manufacturer that engineers your glycol piping for free. G&D also stands alone as the only chiller manufacturer with an in house team of installers and engineers, with 30 years of real world, field labor experience in breweries, wineries and distilleries. Contact the total glycol system design experts today at gdchillers.com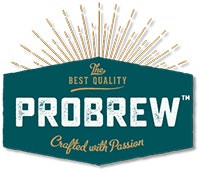 Still emptying those overflowing wastebins full of low-fills, crushed and damaged cans, or under carbonated beer every canning day? It's time to Fill Like a Pro. Email [email protected] for more information on ProFill Can fillers from ProBrew. ProFill can fillers use rotary, true-counter-pressure-gravity filling and seaming technology to run at speeds of 100 to 300 cans per minute with less than 30 parts per billion DO pickup and less than 1% product waste at the filler. Stop wasting perfectly good beer. Email ProBrew at [email protected] today! Probrew is a subsidiary of TechniBlend, now a ProMach brand.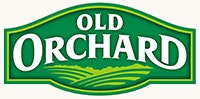 Looking for innovation in your next beverage break-through? Think outside the purée box and let your brand stand out with Old Orchard's craft concentrate blends. Even smoothie seltzers can benefit from the extra boost of flavor and color. Old Orchard is based in the Greater Grand Rapids, Michigan area—also known as Beer City, USA—and supplies craft beverage categories ranging from beer, wine, and cider to seltzer, spirits, and kombucha. To join the core of Old Orchard's brewing community, learn more at oldorchard.com/brewer


Hey nano-brewers! Fermentis, the obvious choice for beverage fermentation, soon offering our dry ale and lager yeasts in flexible 100g packaging. To learn more about how Fermentis can improve the quality of your fermentation, and for the latest on their exciting new product releases, visit Fermentis.com.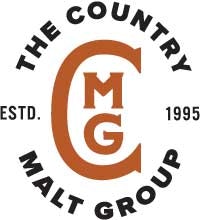 The secret is out and Canada Malting Co.'s newest malt is here! Introducing Euro-Pils, made from the finest overseas low-protein barley available. This malt exudes traditional European Pilsner malt character, highlighted by the biscuity notes which accent the subtle grassy undertones. Euro-Pils is available now, in limited quantities in select markets so don't miss out! Contact Country Malt Group to try Euro-Pils in your next brew.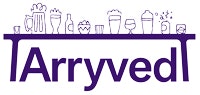 As craft beer's most trusted point of sale system, Arryved is the mobile, all-in-one solution you need to decrease service friction and increase guest satisfaction. With a full suite of craft-specific features, no contracts, and no monthly fees, Arryved provides the necessary tools to help your brewery grow. Go to Arryved.com/cbb to set up a free, customized demo. Remember, there is no "i" in Arryved.