Zack Frasher loves hoppy beers about as much as he loves exploring new techniques for maximizing their expression. His past decade and a half of brewing—first as a homebrewer then as a pro—has been marked by research and testing in the hoppy genre, dialing in recipes and processes for clean and tight hop presentation. Over the past year at Slice—in Lincoln, California, just north of Sacramento—that determined work has borne fruit: a bronze medal at the Great American Beer Festival and a gold at World Beer Cup, both for juicy or hazy strong pale ales. Frasher is no stranger to winning; his beers also won four GABF medals in five years at his last brewery, nearby Moonraker in Auburn.
In this episode, he dives deep into brewing hop-forward beers, both West Coast and hazy, and discusses:
water treatment for IPAs and the benefit of keeping dissolved solids low
building simplified and leaner but structured West Coast IPA
varying malt bases depending on the hop recipe
changing recipes when moving from steam to direct fire
taking a hop variety–specific approach to IBUs
blending yeast in hazy IPA
the small things that elevate beers from good to great
And more.
This episode is brought to you by:

G&D Chillers
What if you could chill your beer with a more efficient chiller? The Answer? G&D Chillers new Micro Channel Condensers! G&D's Micro Channel Condensers are highly efficient in hotter regions, use a fraction of the refrigerant over traditional chillers which provides less opportunity for leaks along with lower global warming potential. G&D Chillers' Engineers are committed to green technology design, while developing a more energy efficient chiller for the brewing industry. Contact G&D Chillers today at gdchillers.com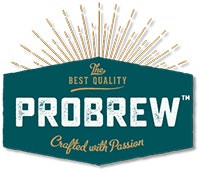 Are you ready to Brew Like A Pro? ProBrew has the equipment, systems and technology to take your brewery to the next level. Check out www.probrew.com for info on patented ProCarb inline carbonation technology, ProFill rotary filling & seaming can fillers, the Alchemator inline alcohol separation system, 7 – 50bbl Brewhouses and more! ProBrew, a subsidiary of TechniBlend, now a ProMach brand, offers the craft beer industry innovative solutions to help you Brew Like A Pro! Go to www.probrew.com for more info!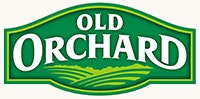 Supply chain challenges are here to stay for a while, so why not trust the experts to handle freight for your ingredients? Old Orchard has partnered with a leading logistics firm in the craft beverage industry to transport your craft concentrate blends. When you order two pails or more of concentrate from Old Orchard, you qualify for freight quotes from various carriers and can stay up-to-date on the status of your shipment. To get started on a freight quote for craft concentrates today, head over to oldorchard.com/brewer.


Looking for a good lager yeast? Fermentis, the obvious choice for beverage fermentation, providing brewers large and small with the most complete portfolio of dry lager yeast available anywhere. To learn more about how Fermentis can improve the quality of your fermentation, and for the latest on their exciting new product releases, visit Fermentis.com.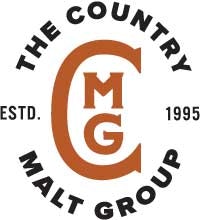 I recently came across The BrewDeck Podcast from our friends at Country Malt Group, and I had to share it with you all. They cover topics from selecting and sourcing raw materials, to innovative new products, plus entertaining stories and insights. The BrewDeck Podcast is available on Spotify, Apple Podcasts, and wherever you listen to podcasts. Subscribe today!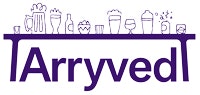 Arryved mobile point of sale powers places with personality. Arryved is streamlining business operations for the makers of craft with an all-in-one solution that was built with love by hospitality professionals. No contracts and no monthly fees make Arryved a no brainer for your craft business. Go to Arryved.com/cbb to set up a free, customized demo. Remember, there is no "i" in Arryved.