The chemical engineer turned head brewer for London's Wildcard Brewery is a popular TV presenter in the UK, and her accessible style backed with impeccable brewing knowledge helps her demystify complex styles like hazy pale ale and mixed culture saison.
Subscribe to the Craft Beer & Brewing Podcast:
Wild Card Brewery head brewer Jaega Wise loves breaking down difficult problems with no-nonsense solutions. An early career in chemical engineering gave her the understanding of brewing mechanics that she uses today to hone processes and simplify the brewery's approach to beer making, yet she remains constantly pragmatic and encouraging.
In this episode, she joins the podcast on the occasion of the United States release of her new book, Wild Brews. Through the conversation, she discusses:
Growing up and attending university just down the road from Burton-on-Trent
The challenges of brewing 2.7% hop-forward and New England-inspired table pale ale
Differences in UK and US drinking culture
Tackling similar hop flavors and body in a non-alcoholic IPA
The delicate handling and food safety concerns of NA beer
Good haze vs. bad haze
Fundamental questions every brewer should ask themself
Co-pitching yeast in hazy beers
Using dried yeast
Making wild beer accessible
Working with various fruits
And more.
This episode is brought to you by:

G&D Chillers
What if you could chill your beer with a more efficient chiller? The Answer? G&D Chillers new Micro Channel Condensers! G&D's Micro Channel Condensers are highly efficient in hotter regions, use a fraction of the refrigerant over traditional chillers which provides less opportunity for leaks along with lower global warming potential. G&D Chillers' Engineers are committed to green technology design, while developing a more energy efficient chiller for the brewing industry. Contact G&D Chillers today at gdchillers.com


This episode brought to you by BSG and Rahr Malting Co., the home of fossil-free malt. Rahr's headquarters in Shakopee, Minnesota is powered by renewable electricity. Malthouses and kilns are fed by an electrostatic boiler fueled by agricultural byproducts, much of which is waste from the malting process. By eliminating the use of natural gas, Rahr Malting Co. reduces CO2 emissions by 260,000 tons per year while filling 25% of the US brewing industry's malt needs. Put the power of Rahr Malt in your beer at go.bsgcraft.com/Contact-Us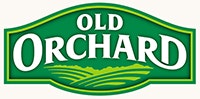 Is your brewery struggling to source or afford berry ingredients? Historic heatwaves devastated U.S. berry crops, causing supply to dwindle and prices to skyrocket. That's why brewers are switching over to Old Orchard's craft concentrate blends, which mimic straight concentrates but at a better price point—and with more reliable supply. Is it any surprise that Old Orchard's best-sellers are Raspberry and Blackberry flavors? Reclaim your margins and order your craft concentrates at oldorchard.com/brewer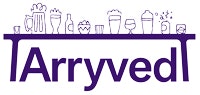 Arryved mobile point of sale powers places with personality. Arryved is streamlining business operations for the makers of craft with an all-in-one solution that was built with love by hospitality professionals. No contracts and no monthly fees make Arryved a no brainer for your craft business. Go to Arryved.com, forward slash CBB to set up a free, customized demo. That's A-r-r-Y-v-e-d dot com, forward slash CBB. A different kind of P-O-S has Arryved.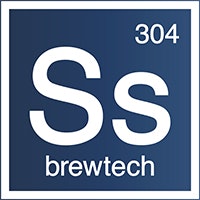 From the rotatable pick-up tube on Rogue Brewing's pilot brewhouse to the integrated hopbacks on Sierra Nevada's twin prototyping brewhouses, Ss Brewtech has taken technology they invented working with world-renowned industry veterans and made them available to every craft brewer. To learn more about Ss Brewtech's innovation list, head over to SsBrewtech.com