In this interview with Martin Bills, director of brewery operations at Pelican Brewing, Martin shares the challenges that growing breweries face, obstacles to overcome, and wisdom worth keeping in mind. This in-depth dive into the industry over the past 30 years is the true definition of partnership.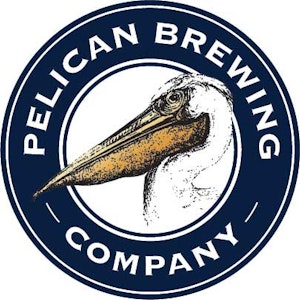 How did Pelican get started?
Pelican Brewing started with a vision of our founders to start a brewery in the coastal town of Pacific City. They started up with a dream and traveled to one of the first craft brewing conferences in Portland, Oregon. Our brewmaster, Darron Welch, first met Mary Jones and Jeff Schons at the brewery show. Darron started brewing here in Pacific City with homebrew pots, as they all hatched a plan to build a restaurant and brewery. There are tons of great stories along the path to how we arrived at 2022. Suffice it to say [that] we're all proud to be part of that evolution, and that Pelican is one of the most decorated craft breweries in the United States.
What makes Pelican Brewing one of the leaders in the craft beer market?
Relentless commitment to quality. It starts with drive, quality, innovation, and brand awareness. Drive. Understanding and developing the brand. Figuring out what consumers need from that brand, and how those needs change over time. It's more than a photo or artwork on a can. It's the coastal experience. We are always learning in all our facilities. We learn from larger craft partners. We call people up when we don't understand details. Sometimes discoveries start with going back to basics. Often people are willing to help because we are all re-learning the same things we already knew. We have a tireless commitment to innovation and customer service. Our wholesale partners say we are the gold standard for customer service—that means things like cooperative inventory management is a standard workflow. We try to have big ears. We need to continuously hear what consumers, retailers, and wholesalers are saying.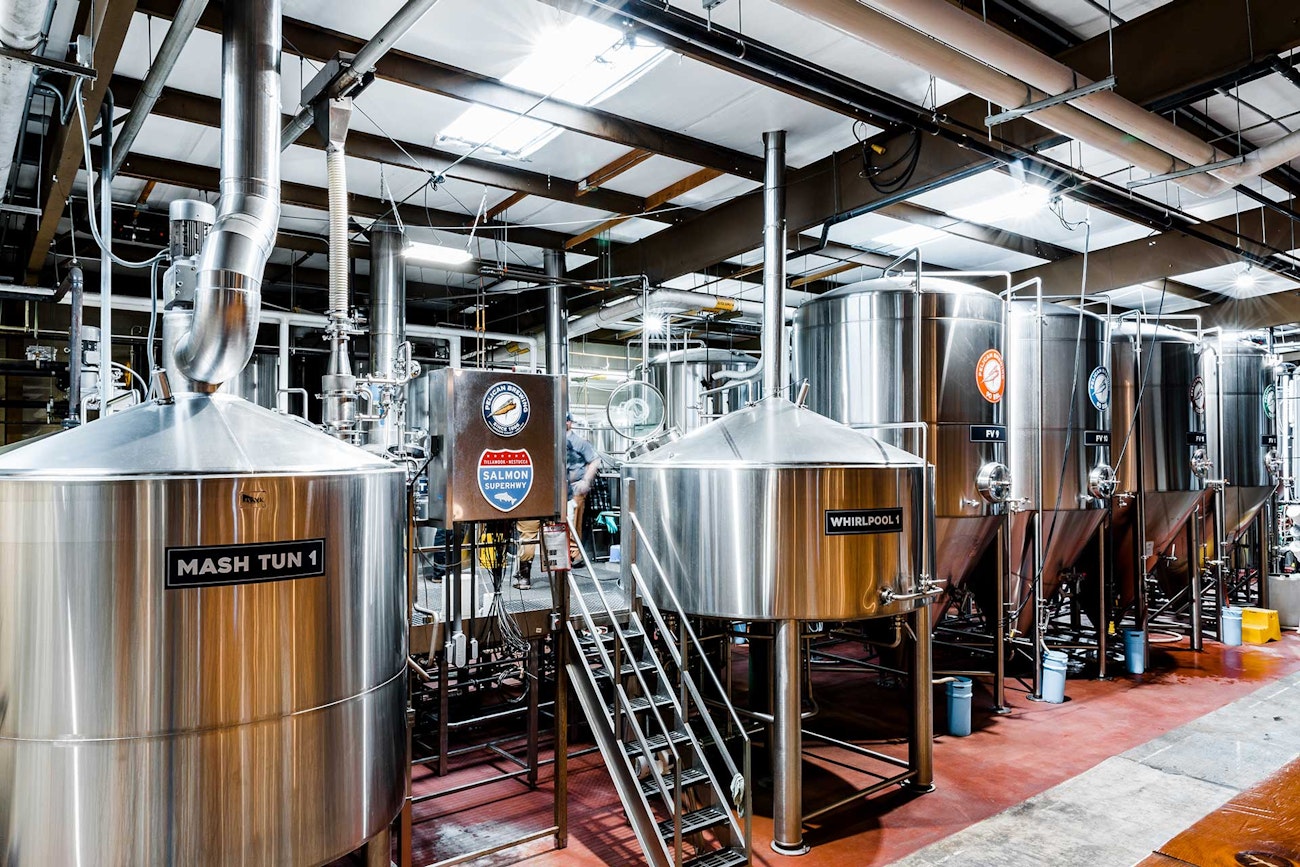 What challenges do you see the craft brewing industry facing right now, and what are you doing to overcome those challenges?
It's a whole new world out there. The biggest factors driving business right now are labor shortages, raw material inflation, and transportation costs. Things like glue, ink, cartons, tier-two items we don't think about, are driving cost pressure. Labor shortages are also driving this cost pressure. Raw ingredients are climbing across the board and consumers have less money in their pocket. What will consumers consider as discretionary spending in a month, six months, or two years? Our costs have gone up and we still must run our business responsibly. Everything must be negotiated, and everyone in the chain (consumers to employees) need time to understand the new reality. A simple example is aluminum. In the beer industry, just in 2022, we all saw at least a $0.02 to $0.03 per can price change. More, in some cases. That rolls quickly to a $0.72 per case change. That must be reflected in our costing, planning, and our decision-making for future years.
What's new and exciting from Pelican Brewing?
We have some great new brands coming out soon. We constantly evolve our sales and marketing strategy. It's exciting to try to see what we can do to create positive consumer experiences. Turning data into actionable items is something we constantly strive for. We are always working on new products and seeking for white space where consumers currently aren't yet buying. And all the while … staying true to ourselves and our brand.
How about the new facility at Siletz Bay?
That's a great new example of vision by our founders Jeff and Mary. Their favorite thing is development. They look at a green field piece of property and see a zillion possibilities. Lincoln City itself was ready for an exciting new project. They have been extraordinary partners in getting this done. Our founders worked tirelessly on the experience for the facility, and how the brand will be reflected in the completed project. We're very excited about the growth, and the opportunity to make more folks happy.
How has your production benefited from working with G&D Chillers?
Glycol chilling equipment is foundational for brewery operations. Lots of folks miss the importance. We prefer to keep a close watch. Glycol refrigeration is the asset we all need running constantly in the background to make sure everything we're doing internally is working correctly. Chilling is an essential part of the beer making process. From making wort to controlling fermentation, and having reserve chilling capacity for crashing tanks. Control at every step takes the right equipment. It's crucial. I think many of us [in the brewing industry] have experience in a facility that was constantly starved for chiller capacity. Problems are predictable if you don't have a reliable chiller. And we feel fortunate that our G&D equipment has provided our brewing reliability and serviceability. I feel lucky that we don't have to think about those assets as the primary problem every day.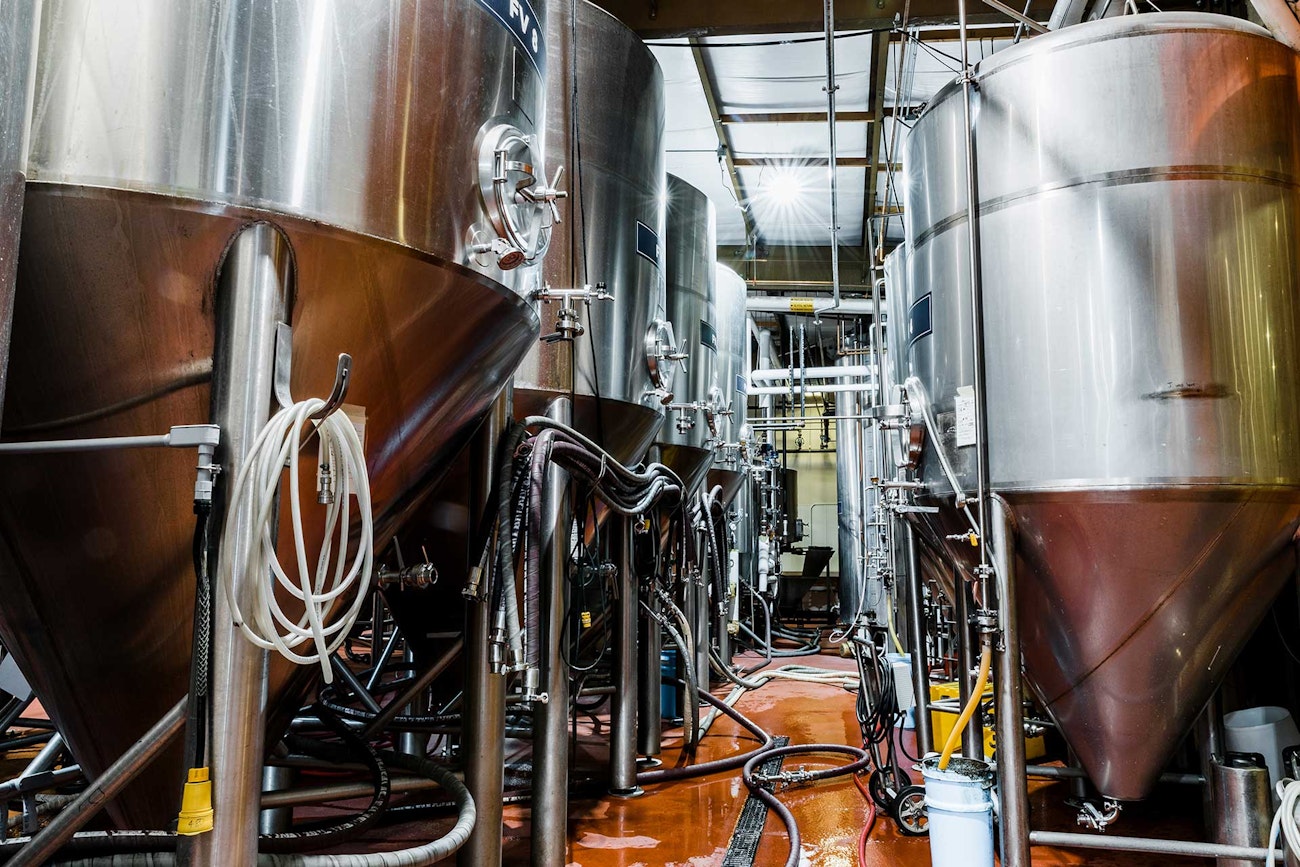 What tips for production do you have for new start-up breweries?
First, make sure you are listening to people familiar with the business. Make sure your ears work, and don't ignore hard words. Make some beer. Take it to a professional (on a home brew system if necessary). Listen carefully to what they say, and what they don't say. Do they ask for a second pint? Ensure you know what is required to establish a sound capital base. I have consulted people who are wanting to build brewpubs. It's easy to think all that is needed is the brewhouse and some fermenters, and a bit of rented spacee. Important items like chilling equipment are an afterthought. Is our planned brewery in a location that people want to gather? Do I have the tenacity to drive this type of business? Do I have the humility to do this thing? Do I want to put on my boots and stand at the can filler when someone calls in sick? You must have some humility, and some audacity. Anyone can learn to make good beer. Can you strive for decades to make your beer better?
I honestly love brewery production. Every day I get asked hard questions, and every day I ask myself hard questions. Sometimes I obsess about seemingly unsolvable issues. Can we make our beer more shelf-stable with zero compromises? Are these flavors relevant to the consumer? These ideas require asking "what don't I know about beer?" It requires putting your beer in front of people who know good beer and not getting defiant when they tell you the truth. That is part of the path to success. Taking it all a step at a time. Control what you can control. We had some smaller-sized brewers in recently for a collaboration project. And they reflected, "We could do so much more if we had all the equipment you have." Often the cold facts tell a different story. Each of us need to walk the walk to know deeply what is required to get to the next level. Each of us needs to comprehensively understand the problems and create truly great processes to solve them. These are the dues to be paid. Do all the small things you can control then pick off the improvements one at a time.