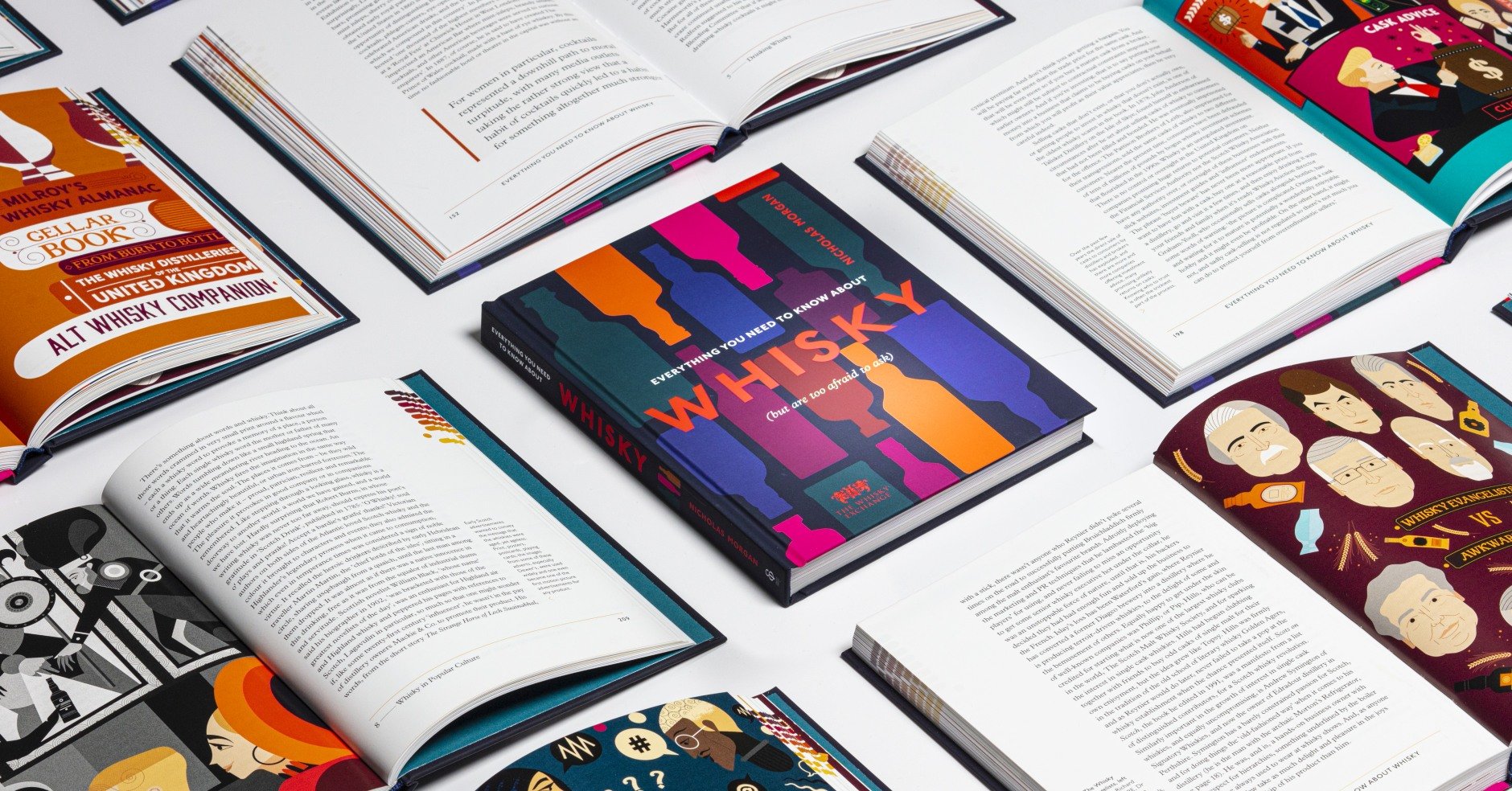 After more than a year of planning, months of writing and weeks of proofreading, we are very proud to announce the launch of a very special project: our first-ever book – Everything You Need To Know About Whisky (but are too afraid to ask), by Nicholas Morgan.
At The Whisky Exchange, we've been talking about writing a book about whisky for years, but could never find the right person to take up the mantle of actually writing it. However, when Dr Nicholas Morgan announced his retirement from Diageo – where he had been working in whisky communication for decades – the perfect author became available.
We didn't want the same sort of whisky book that others have written in the past, instead wanting to head away from that well-trodden path with something that both looked and sounded different, with new viewpoints that aren't often explored in whisky writing. With three decades of working in the industry for the largest producer of Scotch whisky, Nick certainly has a unique take on the whisky world compared to most whisky writers.
Working with Nick, publisher Ebury Press (a non-fiction division of Penguin) and illustrator Jonny Wan, we have created something quite different from other whisky books. It's beautifully presented and packed with information you won't find anywhere else. It's not a book of whisky recommendations and it won't give you a still-by-still breakdown of different distilleries, but is full of whisky and the people who love it.
I managed to grab Nick Morgan for a quick chat last week, and we talked about him, how he came to be involved with the project, and all about the book itself.
Everything You Need To Know About Whisky (but are too afraid to ask) is available now exclusively from The Whisky Exchange, and will appear in book stores in September.