"Is this a hobby?" Margie Lehrman remembers reporters asking this question, repeatedly, for years. But the CEO of the American Craft Spirits Association (ACSA) hasn't heard it in a while. "The organization [is] no longer needing to validate who we are, why we exist," she says.
A mere 10 years ago, there were just 455 craft distilleries in the United States … in the fall of 2021, there were 2,290.
It's just one of many changes Lehrman has observed within craft spirits over the past several years. (Though the definition of "craft" is loose, it's generally accepted that such producers are independently owned, committed to transparency, use artisanal or hands-on methods, and typically smaller in scale than the major conglomerates who dominate the spirits industry.) With craft now firmly entrenched within the American distilling tradition—making up 4.7 percent of spirits sales by volume and 7.1 percent by value, totaling $6.7 billion, in 2020, according to the Craft Spirits Data Project—it can be easy to forget how young the industry is. A mere 10 years ago, there were just 455 craft distilleries in the United States. By the Project's last count, in the fall of 2021, there were 2,290.
That kind of rapid growth would bring about challenges in any industry, and craft distillers have had their fair share. Yet, as a group, they've been remarkably cohesive: standing together on national issues, supporting one another at the state level, and thriving across the board. Craft spirits are no longer a novelty; today, they occupy cocktail menus and whiskey lists at bars, and nestle among long-established brands on store shelves.
The earliest contemporary craft spirits producers, like St. George Spirits and Germain-Robin, both founded in California in 1982, anticipated the movement but preceded the modern boom by decades. Craft distilling began in earnest in the late aughts, picking up steam so that by 2012, names like Hudson, Balcones, and High West were starting to gain national recognition, and sales. 
Tom Potter co-founded New York Distilling Co. with Allen Katz in 2011. A veteran of craft beer and former co-owner of Brooklyn Brewery, Potter came in with experience in the alcohol industry, and his insight gave confidence to the new endeavor—though there were still many unknowns. "The success of craft beer over those first 20 years [in the '80s and '90s] made it seem inevitable that craft spirits would succeed," Potter says. "I had no doubt it was going to work. It was just how it was going to work." 
Changing the laws was step one. Many states and municipalities had nothing on the books about how to license and regulate a craft distilling business; others turned to pre-Prohibition laws that offered little relevance for modern standards. Plus, there was the expense of it all to contend with; startup costs for an early craft distillery could easily balloon well beyond expectations, simply because there was no comparable basis by which to set them—and funding from institutional sources was near-impossible to secure. Many craft distillers cashed in retirement accounts and raised capital from friends and family to get started.
Little by little, cities and states updated or wrote new laws, usually with the input and influence of whatever craft distillery was trying to get going in the area. Special distillery licenses created by the likes of New York, Washington, and others proved to be key markers in this journey, reducing costs for small producers and enabling dozens of distilleries to open. As individual states gained a critical mass of distilleries, many passed laws to allow tasting room bottle sales, on-site cocktails, and other benefits that were critical to the businesses' bottom lines. Even today, tasting room sales account for nearly half of the revenue of most craft producers.
Special distillery licenses created by the likes of New York, Washington, and others proved to be key markers in this journey, reducing costs for small producers and enabling dozens of distilleries to open.
Learning how to make spirits was the next hurdle—and after that, how to sell them. "It was all pieced together," says Amber Pollock, co-owner of Backwards Distilling in Casper, Wyoming, of the company's education. Initially she and her co-founders—her parents and brother—were focused on learning to distill. They soon realized that they needed to learn about regulations, branding, and marketing. "You don't know what you don't know," she says. "Those were all question marks that weren't even on our radar when we first started… We learned as we went."
With the industry maturing, state guilds and eventually national organizations formed to share resources and speak for the interests of craft distillers. The American Distilling Institute (ADI), founded in 2003, provided information, hosted an annual conference, and, in 2007, launched a spirits judging competition. ACSA came on the scene in 2013 as a nonprofit advocacy group with similar offerings. Among ACSA's first major efforts was lobbying Congress for a reduction to the federal excise tax (FET) to bring spirits into tax parity with beer and wine. A temporary reduction was passed in 2018, and made permanent two years later.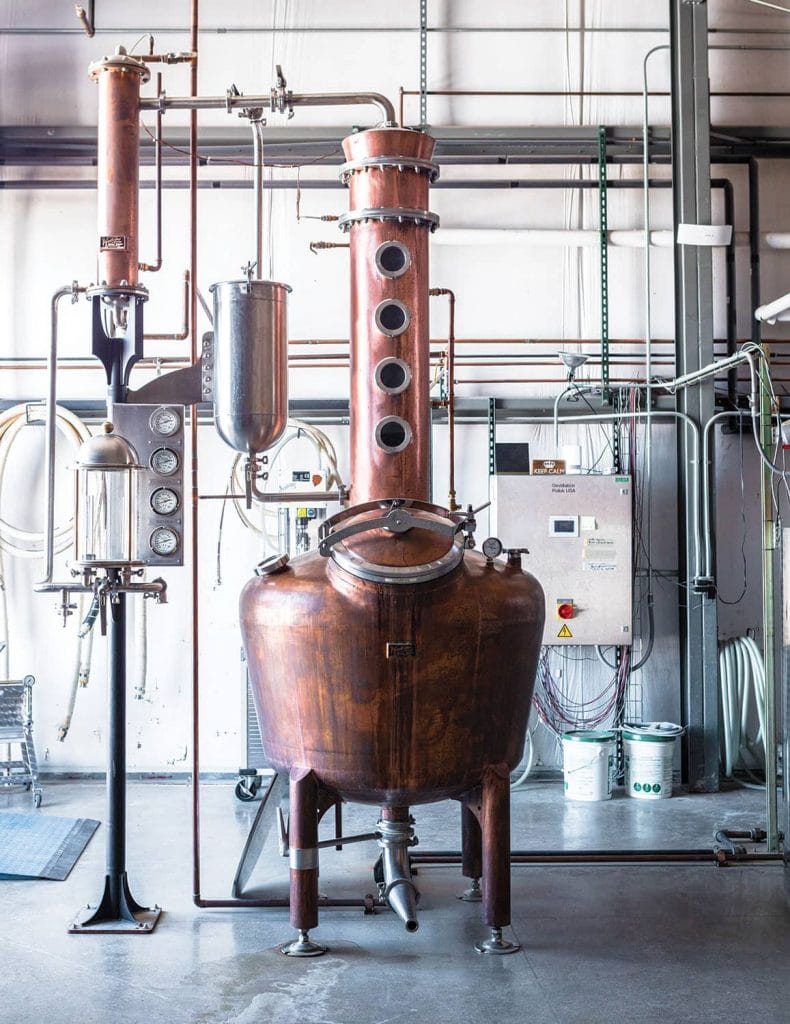 The impact was immediate and significant, freeing up funds for distilleries to invest in their facilities, staff, and other needs, and boosting growth industry-wide. "Federal excise tax reduction was crucial to our business continuing past that five-year mark and seven-year mark," Pollock says. "It takes quite a long time to start realizing any sort of revenue in this industry." 
One constant in the journey of craft distillers has been comparisons to their macro counterparts. Craft beer's trajectory had primed consumers and the trade for craft spirits' success, although the parallels weren't exact: While macro beers were often inferior, taste-wise, to their craft counterparts, craft spirits typically couldn't make the same claim. "The big guys make outstanding whiskey," Potter says. "It was clear from the start that you were going to have to make something that was different, that had some point of difference, some reason for somebody to love you. It was not going to be purely on quality."
Difference became the watchword among craft producers, often their very reason for existing. Experimenting with grains and botanicals, testing out wood-aging alternatives, sourcing local ingredients, inventing new styles wholesale—nearly every craft distillery found a way to make itself and its spirits stand apart. Broader cultural values like transparency, authenticity, and the locavore movement added to the appeal, and consumers responded enthusiastically, embracing craft spirits in tasting rooms and adding them to home bars. 
The big companies began to take notice—and to buy out or take stakes in craft distilleries …
The big companies began to take notice—and to buy out or take stakes in craft distilleries, starting with William Grant & Sons' acquisition of Hudson Whiskey in 2010, and heating up from 2014 to 2016. By 2017, international conglomerates including Diageo, Pernod Ricard, Moët Hennessy, Rémy Cointreau, Constellation Brands, and Proximo Spirits all had skin in the craft game, investing hundreds of millions of dollars across the country. Their clout changed sales, marketing, and distribution prospects for the small distilleries, though the spirits' identity largely remained unchanged.
Craft distillers had become R&D for bigger companies. "A craft distiller would not be afraid to make a mistake, and maybe they made a mistake again and again and again because what did they have to lose?" Lehrman says. "They had everything to gain by making those mistakes, and perhaps perfecting something that one of the larger brands wanted to pick up because it was really, really good."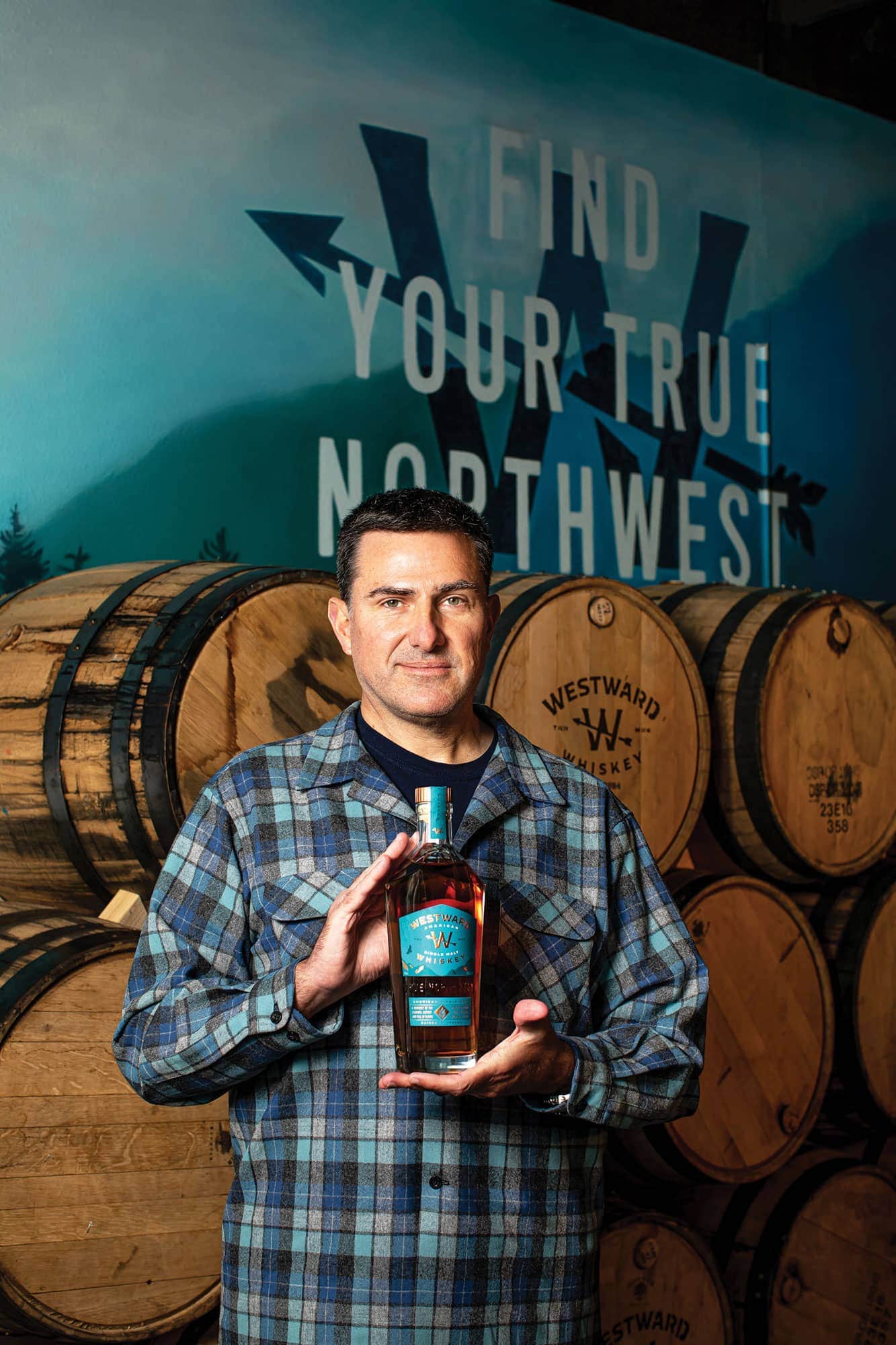 As the craft industry has matured, so, too, have its spirits—in many cases, literally. Gin, vodka, and unaged whiskey once made up the lion's share of craft offerings, but brown spirits have eaten away at their dominance as barrels come of age and as Americans' thirst for whiskey remains unslaked.
The quality of craft spirits has also evolved, improving thanks to the profusion of resources now available to distillers, such as seminars, training, and education programs from ADI, ACSA, Moonshine University, and others. Eric Zandona, director of spirits information at ADI, sees it reflected in newcomers to ADI's spirits competition, who are receiving silver and even gold medals on their first try, while in the past such novices might not have ranked at all. He chalks up the higher quality not only to better access to education, but to sheer market competition.
"There's no novelty in almost any part of the country now with craft distillers—you have to have something really good."—Eric Zandona
"There was a sort of transition phase maybe five years ago or so, where you could kind of get away with somewhat mediocre spirits because you were the only craft distiller in your county or in the 200-mile radius around you," Zandona explains. "That phase really started to change when there was enough competition where you couldn't just be mediocre because you're not the only game in town. There's no novelty in almost any part of the country now with craft distillers—you have to have something really good." 
Besides coming out swinging with quality products, new craft distillers are also adopting a wider array of business models. While it was once possible to attract customers simply by existing—particularly if you were the only distillery in an area—many markets have become so saturated with craft producers that there's a need for further differentiation, such as running an on-site cocktail bar or a restaurant, offering custom visitor experiences, or renting out space for events. A decade ago, many craft-oriented brands got started by sourcing aged whiskey or laying down new-make from Indiana mega-distillery MGP. Now some new small-scale distilleries, like Altar Spirits in Santa Fe, are launching their own spirits while also doing contract production for other craft brands to boost their initial revenue streams. Other businesses are developing from scratch, such as Lost Lantern, an independent bottler and blender focused solely on American craft spirits.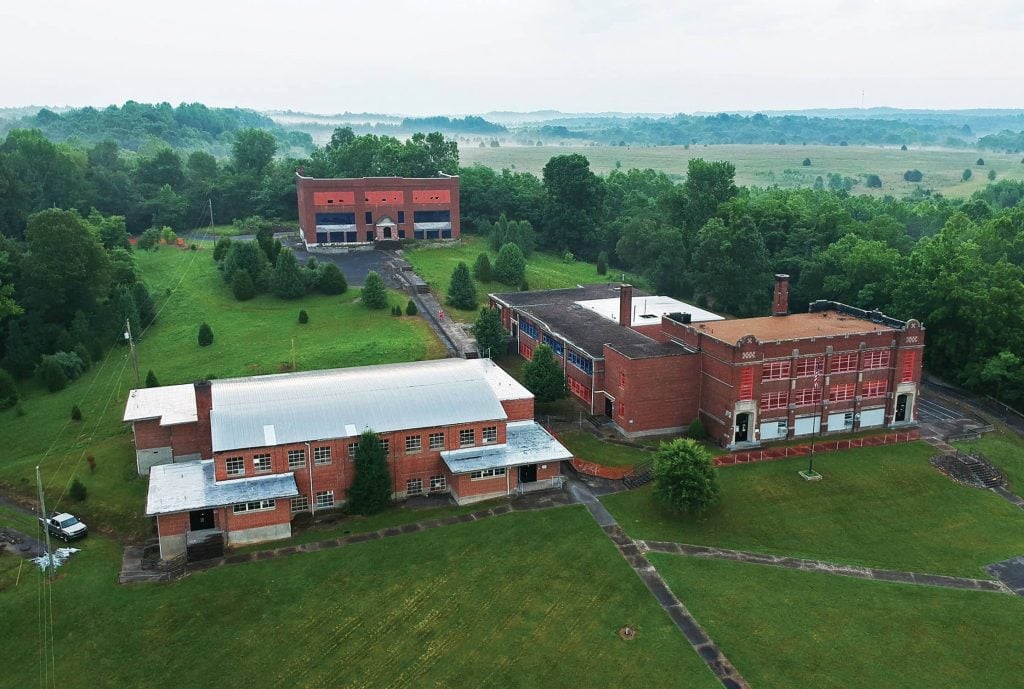 Some startup craft distilleries are also thinking big in a way that their forebears might never have imagined. The destination distillery has become a category unto itself, especially with spirits tourism now a full-fledged industry in Kentucky and other parts of the country, and it's encompassing a vision that goes beyond spirits. Kim and Thomas Bard decided to open a distillery in Graham, Kentucky, as a way to reinvigorate the small town, which had been devastated when local coal mines closed.
"We're bringing life back to this little community," Kim Bard says. "We plan on having some other properties close by that we can turn into places for people to stay and other little restaurants, helping other people get started in business, and hiring a lot of people locally." Housed in a former school that's currently undergoing major renovations, the Bard Distillery will eventually have multiple business arms, each building on the other and, hopefully, driving sales of whiskey. Other destination craft distilleries offer event spaces, outdoor recreation, family activities, and even campsites.
The massive growth of craft spirits hasn't come without its pains, though some challenges have gotten easier. With an industry track record and hard data to show to bankers, startup distillers have better access to capital now. There's also a much more developed network of supply-side companies, offering everything from malt to marketing services, that they can draw on instead of doing it all themselves. And most localities are able and willing to work with new distilleries as they get up and running, rather than going through a drawn-out regulatory process. 
Many distilleries remain in the red long after their first spirits are bottled and sold. It's a reality of the business, whose liquid assets often take years to mature, that's unlikely to change. 
And yet even long-established craft distilleries remain unprofitable. "We're still spending a lot of money, even after 12 years, more than we're making," says Colin Keegan, founder of Santa Fe Spirits. "It takes that long to get there." He's not alone: Many distilleries remain in the red long after their first spirits are bottled and sold. It's a reality of the business, whose liquid assets often take years to mature, that's unlikely to change. 
Just as it did with other industries, the pandemic exposed craft producers' vulnerabilities. With bars and tasting rooms closed, most distilleries had to scramble for revenue, turning to hand sanitizer, PPP loans, to-go cocktails, and other tactics to keep the lights on. Many were forced to lay off employees, delay planned production or new releases, or cut back in other ways. The fallout from supply chain upheaval—most visible in shortages of glass, stoppers, and other materials—is still being felt, and likely won't resolve for years. And, of course, everything has gotten more expensive.
But those setbacks are temporary for most, and distillers who have held on are using the insights revealed by the pandemic to lean into their strengths—which are often their points of difference. Backwards Distilling built its initial sales with vodka and gin—accessible offerings that Pollock says helped establish the reputation of both the distillery and craft spirits overall. "Our tagline is 'embrace the unusual' and that's what we've always wanted to do," she explains. "We're to the point now where we have a large enough base to support some [specialty] releases. Even if they don't catch on to mainstream appeal, we still have enough folks who are excited about [them] and sell them out." Among Backwards' one-off and specialty releases in 2022 are a tequila barrel–finished rum, absinthe, and "ChocoBourbon," made with chocolate malt.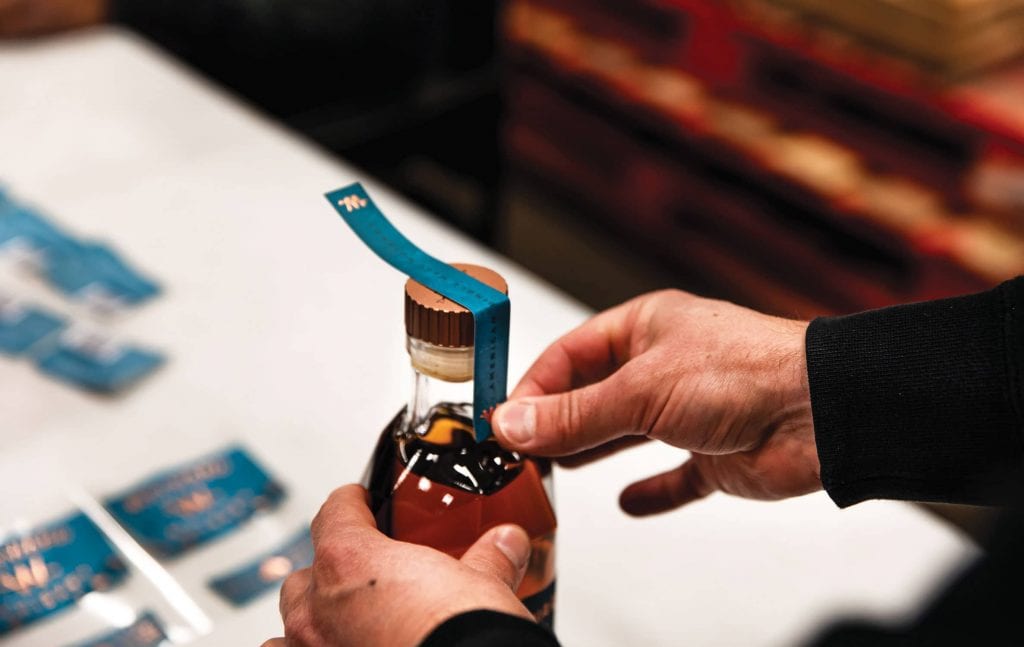 Backwards isn't alone; many producers are doubling down on specialty offerings, like whiskeys with unusual barrel finishes, seasonal gins, and a growing array of ready-to-drink cocktails. Such niche products are a double-edged sword, however; while they attract curious and novelty-seeking consumers, they're often too small or unusual to get traction via traditional distribution channels. With a growing number of distillers releasing a growing number of products, those routes to market are actually shrinking, especially as the wholesale tier consolidates year after year. 
"We're in an era of the greatest product diversity and brand diversity the industry has ever known, and we're trying to push it all through a limited number of pipelines," says Thomas Mooney, founder and CEO of Westward Whiskey. "It's hard to fit all of it in there." Mooney was at the helm of Aviation Gin leading up to its sale to Davos Brands in 2016, and he notes that the business worked on a B2B model. "If we could get a bar to put a cocktail on the menu with Aviation, then it just sold itself and consumers might not even know that they're buying our gin," he says.
For Westward, a single-malt whiskey, the path has focused much more on relationships with consumers, which the company is currently cultivating through both regular retail and direct-to-consumer (DTC) sales. But, Mooney says, "We've hit the direct-to-consumer access wall. … We have very limited opportunities to do business directly with consumers." 
This is the next big battleground for craft distillers, one that ADI, ACSA, and even the Distilled Spirits Council of the United States (DISCUS, the spirits industry's largest lobbying group) are throwing their weight behind. They see the ability to sell and ship to consumers around the country—a privilege winemakers have enjoyed for decades—as crucial to the industry's continued growth. And, united in the effort, craft distillers very well may succeed: They have a good track record, after all. And with DTC laws gaining ground in states like Kentucky and California, they're optimistic.
"Every single inch of win anywhere is good for everybody," Pollock says. "It's cool to see all these different people rowing in the same direction with a shared vision for what the future of the industry could look like."