While vacationing, everybody seeks a different souvenir. Maybe it's T-shirts, or perhaps postcards, or bottles of local liquor. After a European road trip in 1994, "I returned with a romantic view of Belgian beers," says Brian Purcell, who then lived in Atlanta.
He fell for the country's Trappist beers, the monk-made malty quadrupels and brawny blonde tripels leaving a lasting imprint on his palate. Over the years, Purcell's pilot light for Belgian beers steadily burned, leading him to establish the Belgian-inspired Three Taverns Brewing in Decatur, Georgia. He even hired a pedigreed Belgian brewer, Joran Van Ginderachter, the nephew of former New Belgium brewmaster Peter Bouckaert. "It was like, 'Wow, how could this be any better?' " says Purcell, the brewery's CEO.
Three Taverns debuted in 2013 with Single Intent, inspired by monks' favored lower-ABV beer, and A Night in Brussels IPA. "All of our beers were fermented with Belgian yeast," Purcell says. "That changed quickly." Three Taverns debuted a pilsner for the 2014 World Cup, and the next year it created the clean and citrusy A Night on Ponce IPA by swapping Belgian yeast for an American strain. The Belgian beers were selling well enough, but A Night on Ponce "quickly became our flagship," Purcell says. Batch by batch, Three Taverns began adding hazy IPAs, pastry stouts, and other hallmarks of modern American brewing. "It was frustrating, but I knew that we were going to have to change direction if we were going to thrive as a brewery," Purcell says.
Belgium is among the globe's great brewing cultures, and Belgian beer is a beacon of quality, tradition, and creativity, encompassing spontaneously fermented lambics, rustic saisons, foeder-aged sour ales, and strong Trappist ales that toast to a higher power. Belgian imports inspired generations of American beer drinkers to dream beyond the domestic lager. "During my earliest days of drinking, Belgian beer was a revelation," says Bill Covaleski, the brewmaster of Victory Brewing, which he co-founded in Downingtown, Pennsylvania, in 1996. "They didn't seem like any other beers I'd ever had."
Belgian-inspired breweries proliferated in the late '80s and '90s, headlined by New Belgium, Allagash Brewing, and Brewery Ommegang, and drinkers flocked to Belgian beer bars for fruited lambics from Lindemans and all things Trappist. As recently as 2010, ratings website Beer Advocate named Westvleteren 12, a quadrupel brewed by Belgian monks, the "top beer on planet earth." Earth! After sipping Westvleteren 12, I felt like I'd summited brewing's Mount Everest. Every peak, though, is followed by a descent.
Over the last half-decade, Belgian beer's wattage has dimmed stateside. Saisons have struggled to find traction and comprehension. Local breweries and taprooms have proliferated, negating the need for beer imported from across the Atlantic. To that point, Anheuser-Busch InBev is now producing Stella Artois stateside, and Spencer Brewery, America's only Trappist brewery, ceased operations in Massachusetts this year. According to a website statement, "The monks of St. Joseph's Abbey have come to the sad conclusion that brewing is not a viable industry for us."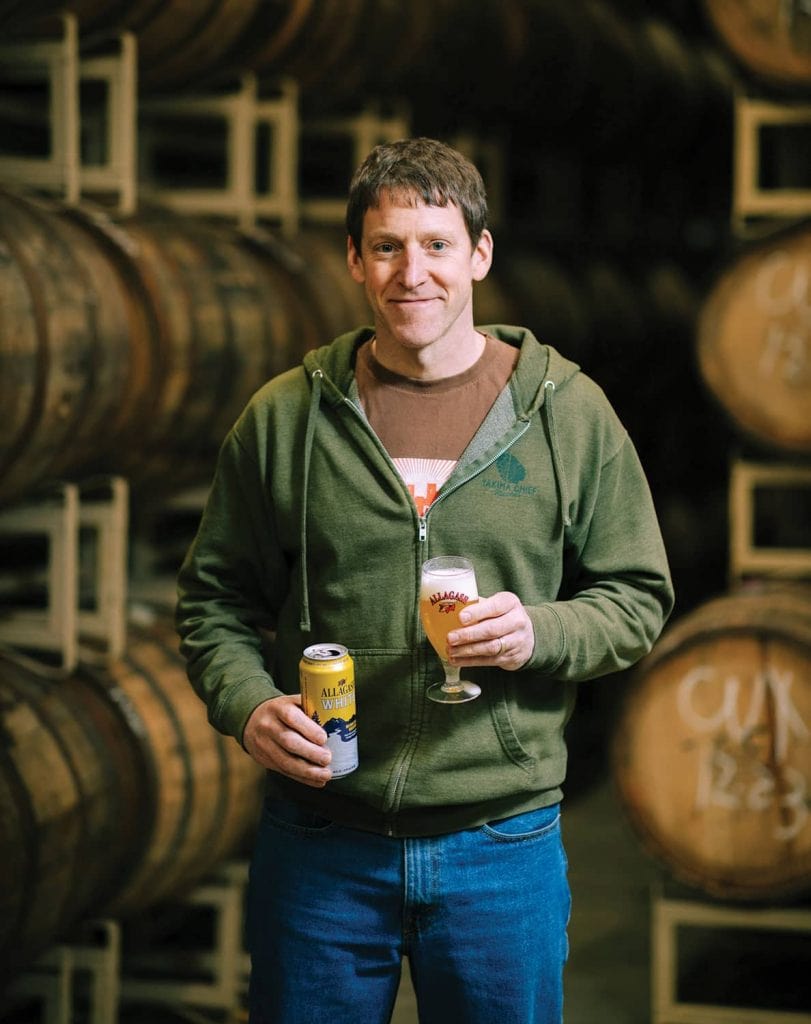 Let's not dwell on downfall. Trappist breweries are adapting to modern times by rolling out new beers, finding welcoming space at grocery and liquor stores, while other classic Belgian breweries are finding success with variety packs and swapping bottles for cans. Want a koozie with your can of Rodenbach Sour or Saison Dupont? Belgian-inspired American breweries are reframing and renaming beers made with Belgian yeast and realizing that it's smart business to brew an IPA. "Over the last five-plus years, the type of beers we make and are selling outside the brewery has broadened," says Jason Perkins, the brewmaster of Allagash, which will release Hop Reach IPA year-round in 2023. 
For drinkers coming of legal age, flavorful beer is as easy to find as kombucha or almond milk. All those IPAs, sold at grocery stores and gas stations alike, can create recency bias. Just 35 years ago, only about 150 breweries existed in America.
Imported beer, particularly from England and Belgium, served as ur-craft for drinkers longing for more than another Bud longneck. This ushered in a golden era of Belgian beer bars, from Philadelphia's Monk's Café to Ebenezer's Pub in rural Lovell, Maine. Fresh drops of Trappist beers rivaled the enthusiasm for today's IPAs.
In 2004, Greg Engert began working at the Brickskeller, a legendary Washington, D.C., beer bar, and "we could not keep Rochefort in stock," he says of the Belgian Trappist brewery. Now the managing partner and beverage director for D.C.'s Neighborhood Restaurant Group, Engert continues to champion and serve beers from esteemed Belgian breweries such as Cantillon, Brasserie de la Senne, and De Ranke. But at the group's flagship bars, D.C.'s ChurchKey and Grand Delancey in New York City, Belgian beers "aren't moving like they used to," he says.
For bars, Belgian beers once filled the flavorful void of locally brewed anything.
For bars, Belgian beers once filled the flavorful void of locally brewed anything. In 2005, Sam McNulty and Mark Priemer turned a former Cleveland department store into the Belgian-focused Bier Markt. "In those years, if you wanted to explore flavors that the local craft beers weren't approaching, you had to go to Belgium," McNulty says. By its second year, Bier Markt was selling more beer from Duvel, the family-owned Belgian brewing conglomerate, than any North American bar. That was the high point.
The following years saw a slow erosion of Belgian beer, replaced by growing ranks of local breweries. When McNulty closed Bier Markt earlier this year, "it was still a Belgian bar in name, but over half of our beers were local crafts," he says. He remodeled the space, also home to another restaurant and bar, to create Bright Side and Bird of Paradise, featuring plenty of wine, neon, sunshine, and cocktails, along with cans of Duvel and Saison Dupont. "We wanted there to be a narrative thread, even if it's a very fine thread from the past," he says.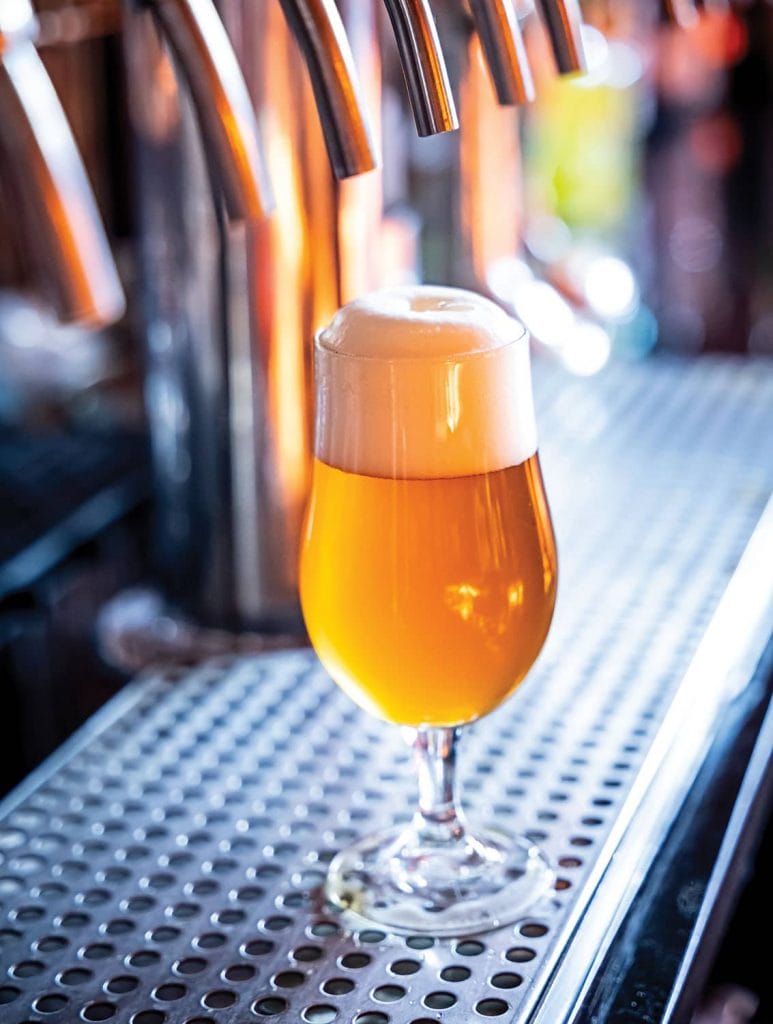 Craft beer didn't carpet America equally, IPAs unfurling from sea to sea. When Joe Carroll opened Spuyten Duyvil in Brooklyn in 2003, craft beer "really meant European beer and Belgian beer," he says. "So little domestic craft was available." Spuyten Duyvil became known for its deep selection of Belgian beer, the rarer the better, and regularly hosted Zwanze Day, an annual Cantillon event featuring experimental lambics. "Craft beer lovers would fly into New York, and Spuyten was on their list of places to go," he says. Today, the magnetic draw has diminished, just one beer place among many, and Carroll complements craft and Belgian beer with wine, spritzes, and amaro. "I just don't see the focus [on Belgian beer] ever becoming what it was," Carroll says. "And it was only that way because it was the only game in town."
Belgian-inspired breweries in America are evolving to compete with today's tastes and trends. The descendants of Pierre Celis, the Belgian milkman who revived Celis, now sell hard seltzer and grapefruit IPAs along with witbier at Celis Brewery in Austin, Texas. After struggling to find footing with his Une Année line of Belgian beers, Jerry Nelson launched the Hubbard's Cave line to produce hazy IPAs and pastry stouts. (Both brands are produced in Niles, Illinois.) Idle Hands Craft Ales opened outside Boston in 2011, peak Belgian beer, with dubbels, saisons, and more. Right thinking, wrong timing as another trend was about to take over the region. "The explosion of the New England IPA started to erode that market," says president and founder Chris Tkach, who now largely focuses on German lagers and IPAs. "Belgian beers just fell off a cliff."
In 1997, Ommegang opened in Cooperstown, New York, and for the better part of two decades, the Belgian-inspired brewery "was a beast of its own," says brewing manager Justin Lottridge. "It was hard not to sell" beers such as the licorice-infused Abbey Ale, Hennepin saison, and spiced Rare Vos amber ale, he says. (Tie-in beers with Game of Thrones were a boon, too.) The beer industry grew rapidly in the 2010s, and breweries began releasing wild new beers at a dizzying clip. To better compete, Ommegang created the experimental OMG Series for hazy IPAs, granola stouts, fruited sours, and other beers that honor and update its Belgian heritage. 
The beer industry grew rapidly in the 2010s, and breweries began releasing wild new beers at a dizzying clip.
The brewery is working on a cold IPA (set for 2023) that will be fermented with a Belgian lager strain, as well as embracing cross-Atlantic collaborations. This summer, Ommegang partnered with Liefmans, a historic Belgian producer of sour ales, on the Dream Patch fruited sour. (Duvel Moortgat owns both Ommegang and Liefmans.) "OMG has opened up innovation for us tremendously," says laboratory and brewing technician Joe Green, who oversees innovation for Ommegang. 
Belgian breweries are finding packaging shifts can spike sales. Four years ago, St. Bernardus Brewery began canning its unfiltered witbier, and the label's playful and colorful new illustration is courtesy of Belgian illustrator Arno Kiss, known for creating concert posters for Metallica and Mumford & Sons. St. Bernardus has since canned Tokyo, another unfiltered witbier, before packaging its warming Christmas Ale in cans last year. 
In the U.S., St. Bernardus sold four times as much Christmas Ale in 11.2-ounce cans as it did 11.2-ounce bottles, completely selling out of stock. This year, the brewery will increase production 35 percent for the holiday season, and Trader Joe's, Whole Foods, and even Costco will stock Christmas Ale. The cans have allowed St. Bernardus to "start relationships with new accounts who have never carried our beers," says James Curti, the director of sales for D&V International, the brewery's U.S. importer. 
Specialty beer importer Merchant du Vin has operated since 1978, and its portfolio counts the Belgian Trappist breweries Westmalle, Rochefort, and Orval, as well as Lindemans. Belgian beer bars might be diminishing, but in stores, Belgian beers are more present than ever, says John Staunton, Merchant du Vin's eastern U.S. sales manager. Each Wegmans grocery store, he says, has a section dedicated to high-end Belgian beer. "When I suggest German or English beers to the buyer, he's like, 'I'm all about the Belgians,' " Staunton says.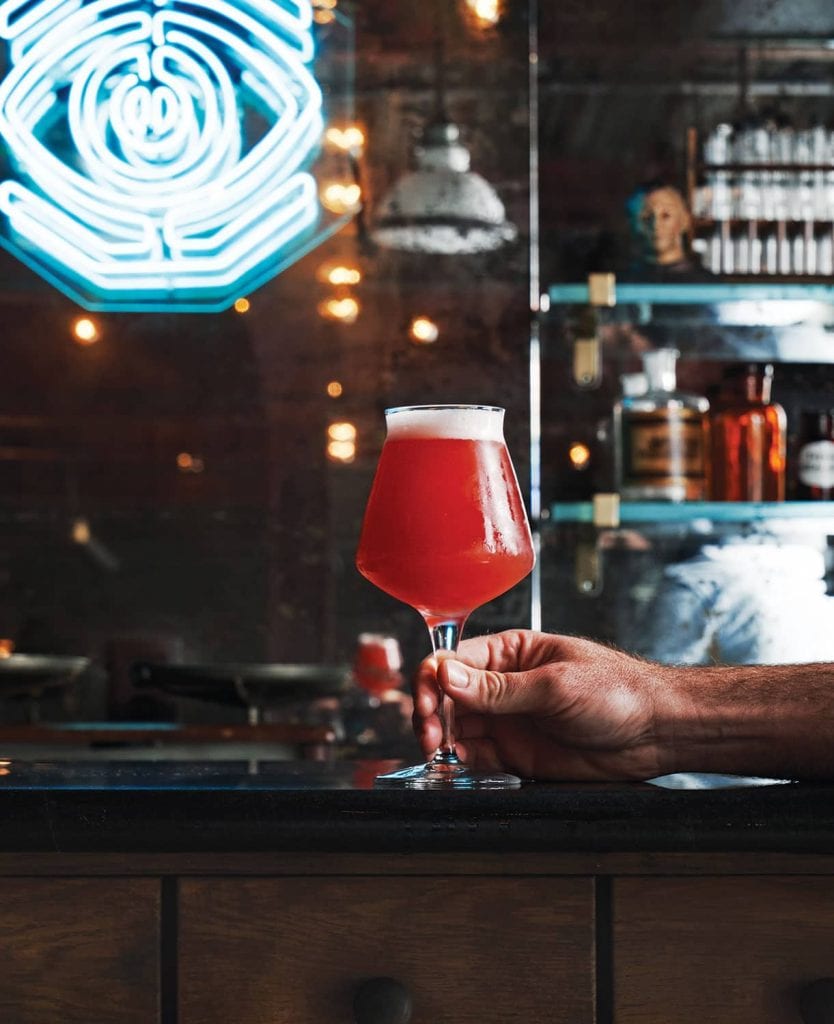 To expand options to Lindemans customers, Merchant du Vin also helped the brand develop a variety pack of four different fruited lambics packaged in 250-milliliter bottles, or 8.45 ounces. The format hit stores in winter 2020, and sales continue to accelerate. "Breweries are trying to be more flexible than they've ever been," Staunton says. Earlier this year, the importer also introduced Rochefort's first new beer since 1955, Triple Extra, tasting of honey, spice, and success for Rochefort. "That tripel just put a foot on the gas for that brewery." 
American breweries are also seeing strong sales for the strapping tripel, which delivers the higher alcohol levels drinkers are seeking in IPAs and stouts. Victory Brewing's trio of 9.5 percent tripels—Golden Monkey, Sour Monkey, and Berry Monkey—collectively account for 68 percent of the brewery's beer sales. The Monkey family connects with younger drinkers who "do the calculus on cool branding, high ABV, and the fact that it's easy to drink," Covaleski says.
Victory first released the coriander-spiced Golden Monkey in 1997, and the 50-barrel batch "was the quickest one-off to sell out at the taproom, which even surprised us because of its strength," Covaleski says. Beer drinkers today are fairly fickle, pledging little allegiance to any one brand. Make a few memories while drinking Golden Monkey or the newer spinoffs, and you've made a fan for life. "Those memories compel them to pick it up through all stages of life, and not necessarily ever drop it."
New Belgium, which is now led by its Voodoo Ranger IPAs, first released its Trippel in 1992, pretty much craft beer's Mesozoic Era. Few of that era's dinosaurs still roam bars and beer stores, but Trippel sales have grown double digits for the last four years, which is "one of my proudest moments," says senior brand manager of innovation Andrew Emerton. Growth is coming from the brewery's legacy markets of Colorado, Texas, and Southern California, where older beer drinkers might be revisiting an early love. "For lack of a better phrasing, I think Boomers really like Trippel," Emerton says, adding that the Honey Orange Tripel is also doing well. "We jokingly refer to it as 'set and forget it.' Because anywhere it goes, it just crushes."
Belgian beer beguiled generations of beer drinkers thanks to its orthodoxy-flouting flavors. But some styles are lost in translation, requiring a marketing rethink.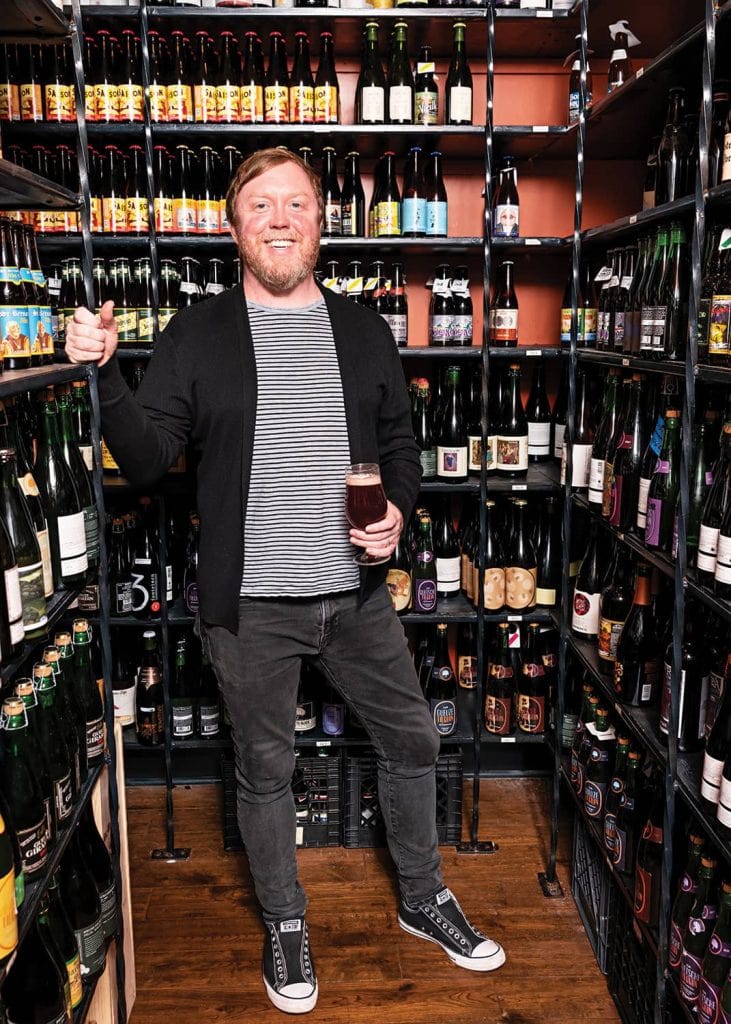 The hazy, citrusy witbier is a good case study. Fonta Flora Brewery in Nebo, North Carolina, long sold a year-round witbier flavored with oranges and Earl Grey tea called Whippoorwill, the elegant label featuring the word "wit." Was the beer funny? "Nobody knows what a wit should be," says Todd Steven Boera, a co-founder and the creative director. Fonta Flora rebranded Whippoorwill as Mimosa City—a nickname of Morganton, North Carolina, where Fonta Flora was founded—and created a colorful label calling the witbier a mimosa-style white ale. "We modified the verbiage to fit what the modern-day consumer is looking for," Boera says. Mimosa City is "selling like crazy." 
Saisons are also receiving linguistic facelifts. Originally brewed to hydrate thirsty Belgian farmhands, the farmhouse ales can veer from dry and peppery to generously hopped, the ABVs all over the place. The saison can be anything, leaving consumers grasping for understanding. Over the years, Allagash has widely experimented with saisons, at one point offering a year-round version called, succinctly, Saison. It's no longer in production. "We've not stopped making saison-style beers," Perkins says. "We're just not necessarily leading with that as the title of the beer." A good example is this summer's Floating Holiday, described as a blonde ale with lemon and sea salt. "We knew it was a great beer, but if you call it a saison ale, people might not reach for it," Perkins says. 
Fair Isle Brewing opened in Seattle in early 2020 with a laser focus on saisons grounded in ingredients grown in the Pacific Northwest, from regional spelt and rye to kiwi berries, elderflowers, and rhubarb. Customers can sample the saisons in the wood-filled taproom that's as warm and welcoming as the informed service. "The best way to educate somebody is to tell a story, and what better story than 'this beer came from just up the freeway in Skagit Valley or near Spokane,'" says Geoffrey Barker, a founder. The hands-on touch helps foster a fresh appreciation for the misunderstood style. "I have conversations with people all the time who say, 'This beer is fantastic. I thought I didn't like saisons.'"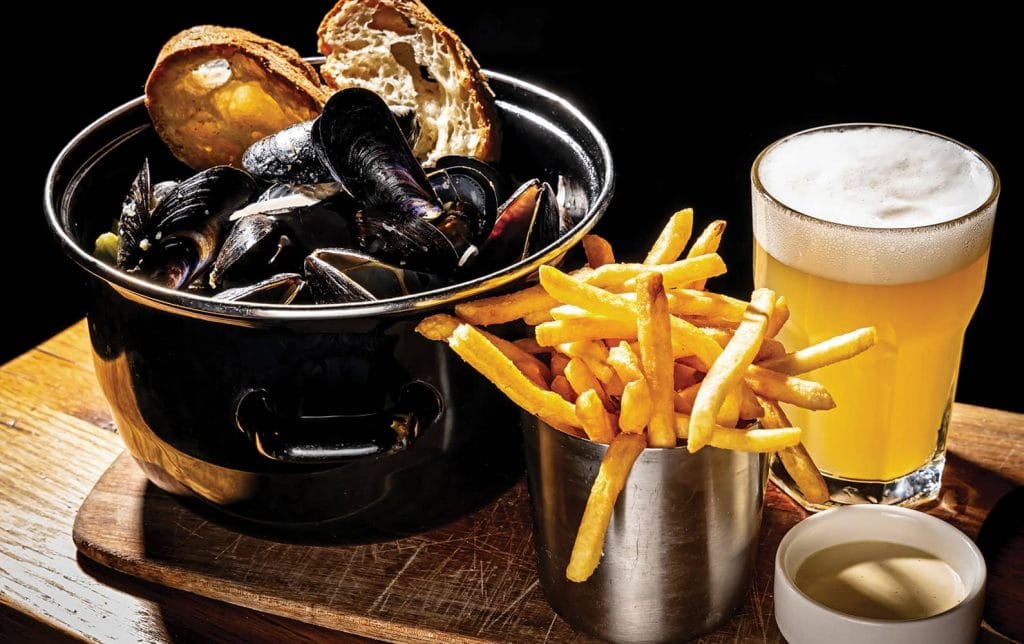 Some Belgian-inspired breweries are thriving by staying the course. Todd Clement opened Monkless Belgian Ales in Bend, Oregon, in 2016, to fill the void of locally brewed Trappist ales. Prioritizing dark strong ales over IPAs proved to be prescient. "People wanted beers that weren't just based on hops and killed your palate with bitterness," Clement says. Since opening, the brewer has expanded to include a brasserie serving traditional Flemish fare such as mussels, frites, and frikadellen, or Belgian-style meatballs, alongside Peppercorn Imperial Wit and flights featuring Monkless beers paired with classic Belgian and Trappist ales. "They help expose people to Belgian beers in general and not just what we do," Clement says.
Everybody starts drinking beer on a different trend timeline. I began hoisting pints and goblets in the late '90s when Belgian beers were revered. Today's drinkers will find hazy IPAs in fashion, but no beer stays cool forever. Like the tides, shelves will endlessly fill and empty with new beers, new combinations of hops, grains, and yeast. The abiding nature of Belgian beers means there's no rush for drinkers to discover them on the dubbel, old flavors patiently awaiting fresh discovery. "There's a certain accessibility to Belgian-style beer that has always been there," Engert says. "It's one of the reasons why it was so big back in the '80s, and '90s, and 2000s."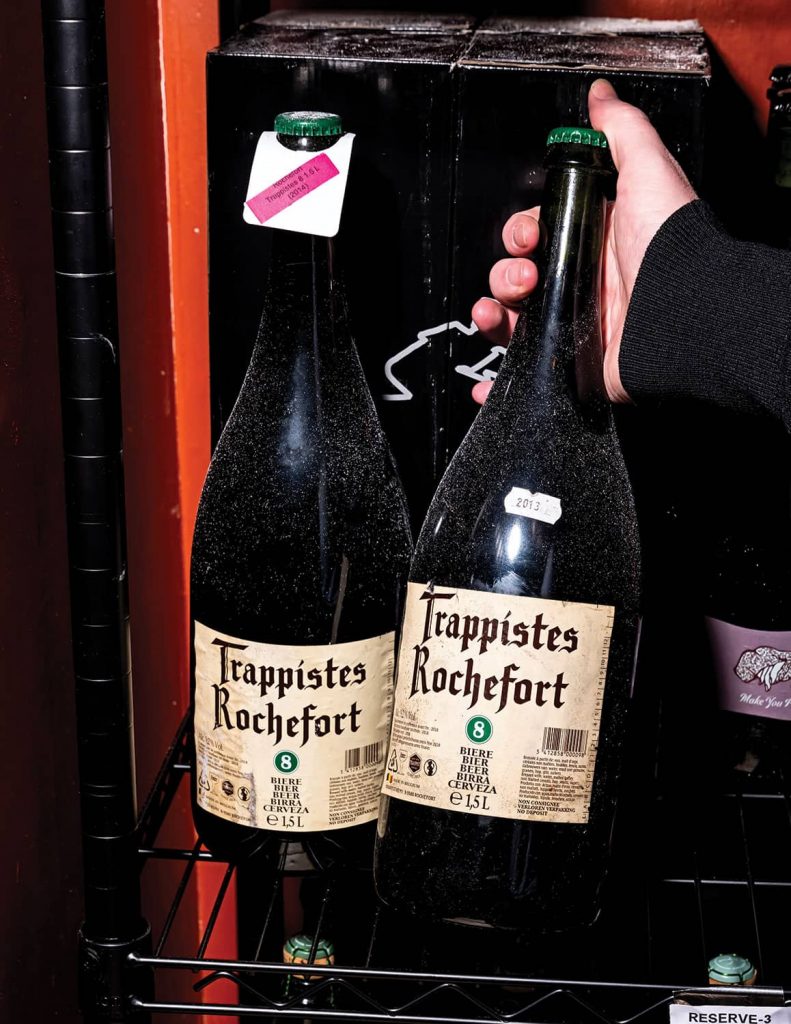 And maybe the 2020s, too. Down in D.C., NRG's Belgian restaurant and bar The Sovereign is experiencing stronger-than-ever sales. "The Sovereign is beating pre-pandemic numbers, which is something we don't see at our other places," says Engert, who's also seeing robust interest in stronger Belgians, such as quadrupels and Christmas ales. "There are a lot of legs for this niche market."
Purcell has made peace with Three Taverns' evolved identity. He expanded the brewery's cooler into the former warm room, no longer needing to bottle-condition his Belgian-style beers. But he's not quite ready to say goodbye to Belgium. Each holiday season, Three Taverns releases the anticipated Feest Noel, a Belgian-style quadrupel spiced with allspice, cloves, and cardamom. "One of my slogans when I started to brew was 'American creativity, Belgian inspiration,' " he says. (Purcell has more recently changed the brewery's slogan to "Taste the Adventure.") "I'm hanging on to a little bit of that early Belgian inspiration and keeping it alive."