Visiting Denver for the Great American Beer Festival (GABF) tops the bucket list of many beer lovers around the world. This annual celebration of American craft beer, innovation, and passion happens in late September/early October and boasts a one-of-a-kind experience for all those who enjoy craft beer. The year 2022 saw 40,000 beer lovers descend on the Mile High City to sample nearly 2,000 beers from 500 of America's craft brewers. Why does this festival top the "must-do" lists of so many beer lovers? What exactly can a beer enthusiast expect from the festival? Read on for opportunities and ideas for unique experiences available at GABF September 21–23.
1. Visit your favorite brewery's booth and wear their colors to support.
Is your local brewery at the festival? Show them some love by wearing your shirt, pants, work shirt, or hoodie with their name or logo. Sometimes they'll bring that beer you've always wanted to try. Even if they don't, when far from home it's nice to see a neighbor and a friendly face at such a busy festival.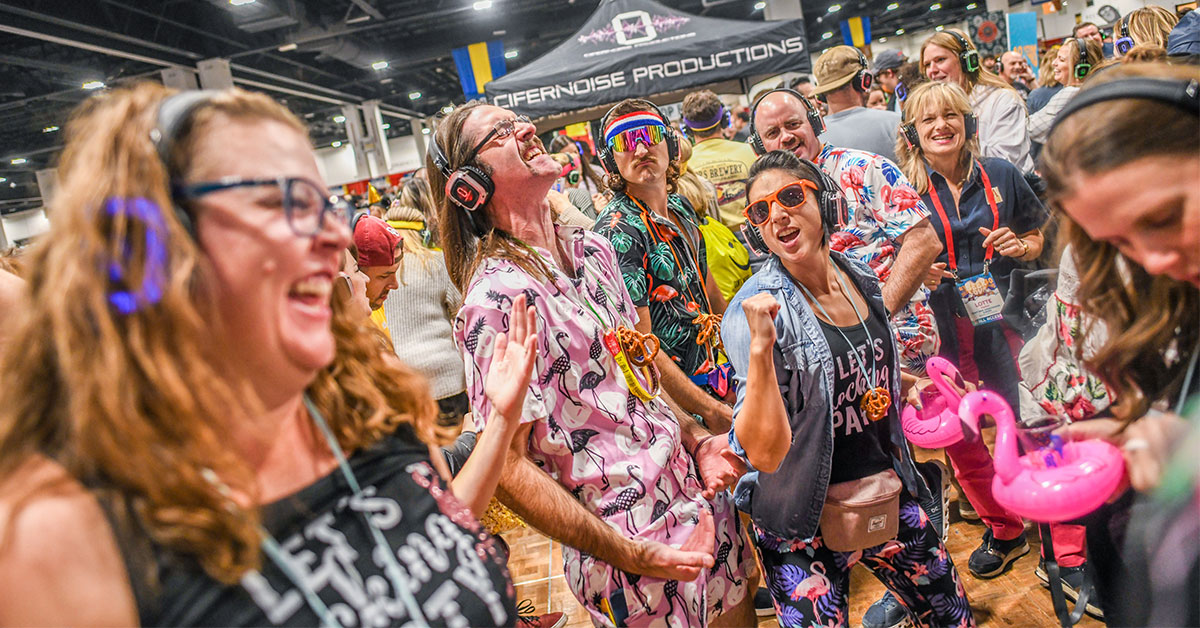 2. Try beer from breweries you have only heard of.
Many storied beermakers from around the U.S. descend upon GABF to pour their liquid wares. Breweries like Russian River, Allagash, Maui Brewing, and Sierra Nevada are mainstays at the festival. Check out the official brewery and beer list at GreatAmericanBeerFestival.com.
3. Miss out on a beer? Start at that booth during the next session.
GABF hosts four sessions and the advantage of attending more than one is knowing where to start next. If a beer is so popular that it runs out, then that brewery will usually recharge and bring out a fresh keg for the next GABF session. (Note: this is not guaranteed.) If that beer is high on the priority list, then go directly to that brewery's booth when the next session opens. At worst, if the beer is no longer available then there are a couple thousand other world-class beers to choose from around the festival hall.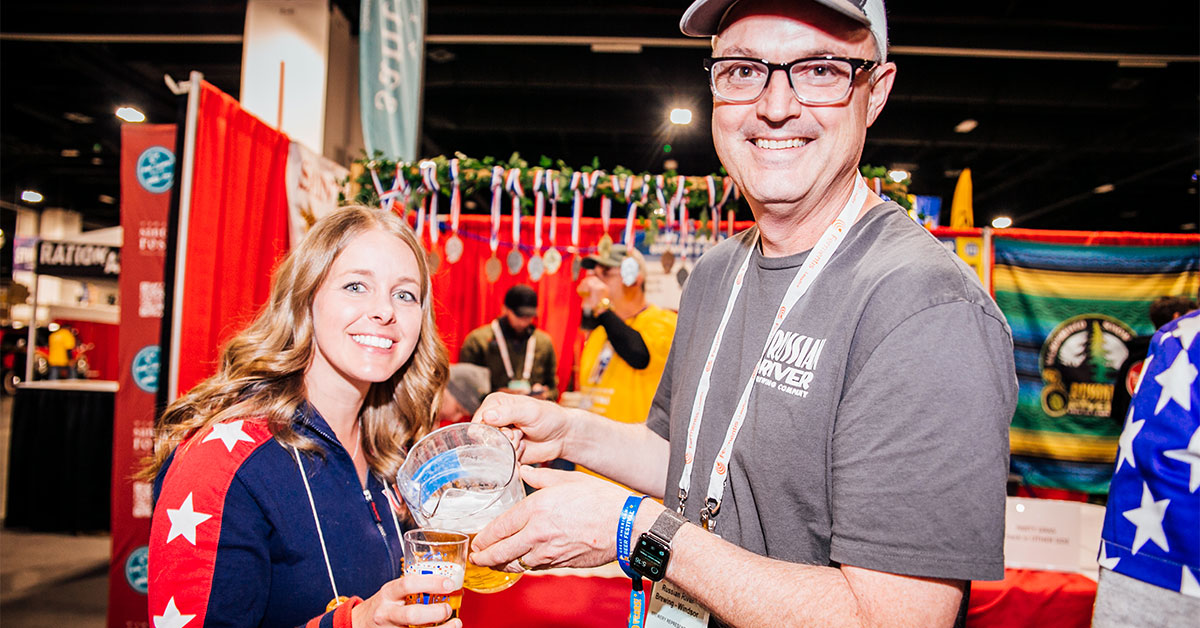 4. Enjoy a chance to talk with the people who make the beer.
Many of the brewers and brewery owners attend the festival to represent their brewery and they love talking to beer enthusiasts about their liquids. The Brewers Association has expanded GABF to incorporate beer education seminars in addition to just drinking around the convention hall. Many well-known and respected brewers will conduct sessions in the Brewers Studio around beers, beer styles, beer cuisine, homebrewing, and other topics for festivalgoers. This is an opportunity to get face time with and ask questions of the beer industry's most respected brewers.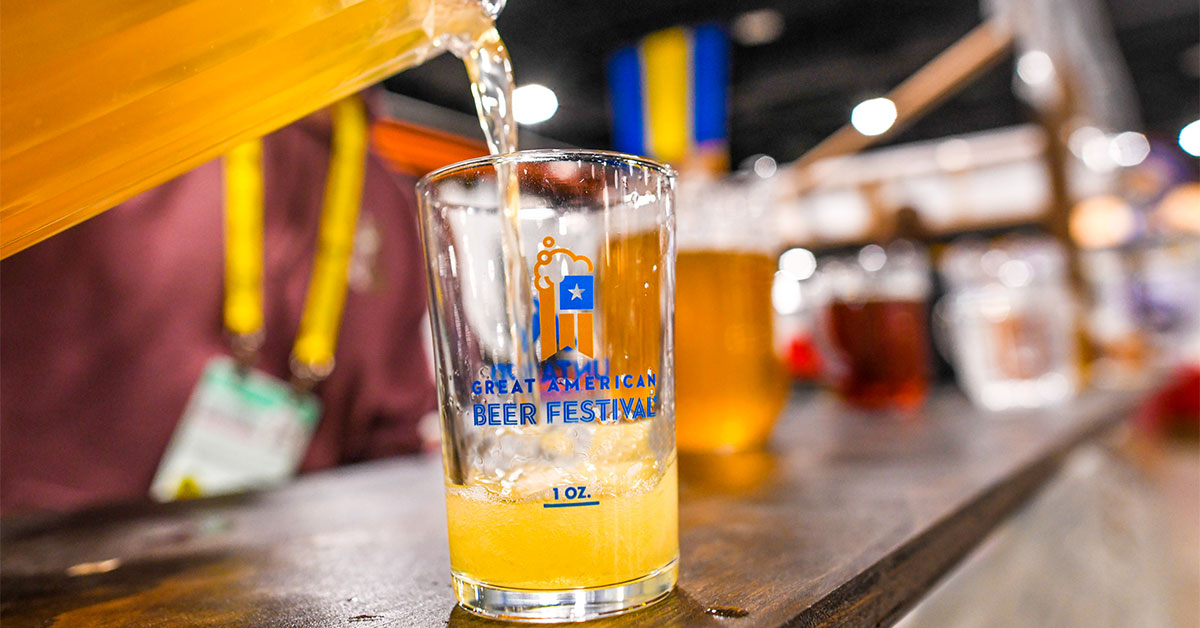 5. Sample beer styles you've wanted to try.
Have a craving for smoked beer but don't want to commit to a six-pack? Want to try some of the popular hazy IPAs? Who has the best amber ale? Let curiosity run wild at GABF! This is the place to try samples from craft brewers far and wide who have hand-selected their beers for the festival. Everyone is sending the beers they take pride in for the people who will enjoy them the most, so drinkers can't go wrong.
6. Be the first to sample and enjoy medal-winning beers.
After the GABF medal-winning beers are announced on Saturday, the afternoon festival session is still in progress. When a brewery wins a medal, attendees can usually head right to the brewery's table and be one of the first to sample the medal-winning beer (if there is any left).
7. The whole Denver region is in beer week/open house mode.
There may be beer weeks taking place at different times around the U.S., but Denver during GABF is next level. Every brewery, beer bar, beer-loving restaurant, and beer store rolls out the red carpet to make beer enthusiasts feel welcome. Special release beers are everywhere and tap takeovers and themed nights abound. See what's happening.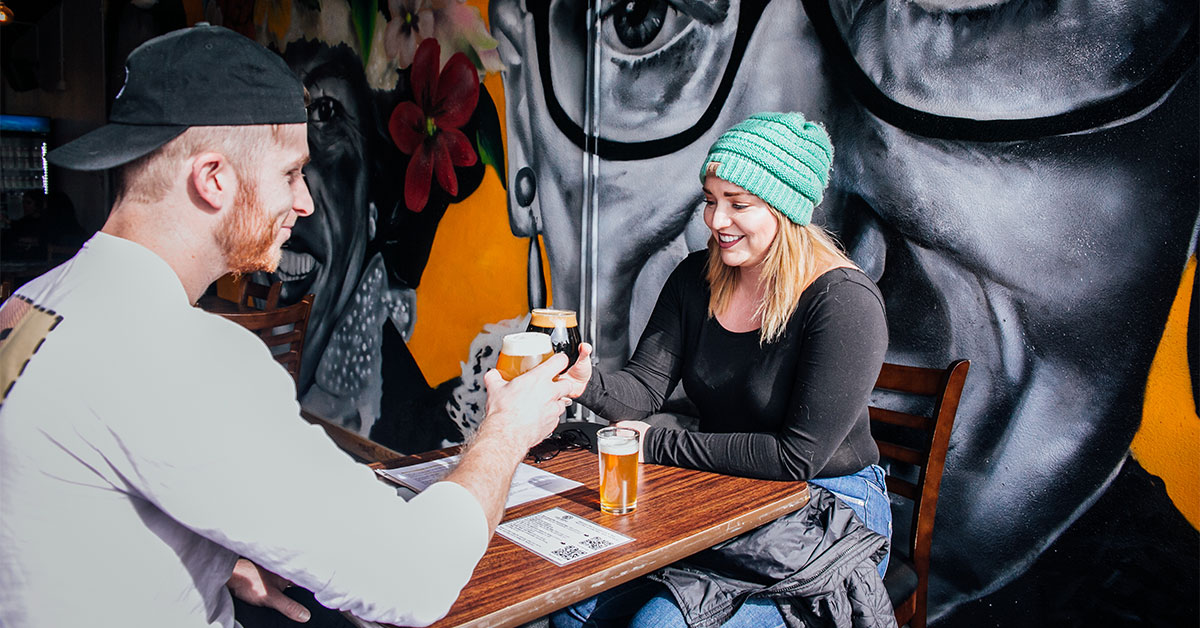 8. Grab beer from other areas of the country to take home.
Breweries and distributors will often sign special agreements for distribution during the week of GABF. Check local beer stores and vendors for limited bottles and cans that have been brought in especially for the week. Sometimes these get announced and sometimes they don't. GABF is as much about the beer lover as it is the brewers—and distributors and beer stores plan accordingly.
9. Enjoy beer cuisine in the Mile High City.
With so many beer enthusiasts descending on Denver each year for GABF, the city knows to be ready to feed all of those hungry and thirsty patrons. Look for beer dinners, tap takeovers, and culinary events around the city during the festival week. Many brewers maximize their time in the Mile High City by hosting dinners and events, and many restaurants attract travelers with culinary occasions that only happen during GABF week. Look for PAIRED® at GABF, where beer and food are masterfully crafted and paired by chefs far and wide. (Note: PAIRED requires a separate ticket.)
10. Check out the beer scene outside of Denver.
Fort Collins. Boulder. Aurora. Longmont. Colorado Springs. Many of these neighboring areas know that festival attendees tend to wander and need something to do between sessions, so they will host special events, limited releases, timed tappings, and more. The open house and beer week vibes are not contained within the city of Denver but reverberate throughout the region.
With so many experiences for beer lovers, GABF stands in a category all by itself. Each year, the festival expands beyond just sampling the finest craft beers in the country. From the PAIRED beer and food experience to costume contests and an opportunity to hear from and speak to renowned brewers, the list of must-do experiences and surprises grows each year. Keep an eye on GABF's social media to stay updated on the latest news.
CraftBeer.com is fully dedicated to small and independent U.S. breweries. We are published by the Brewers Association, the not-for-profit trade group dedicated to promoting and protecting America's small and independent craft brewers. Stories and opinions shared on CraftBeer.com do not imply endorsement by or positions taken by the Brewers Association or its members.